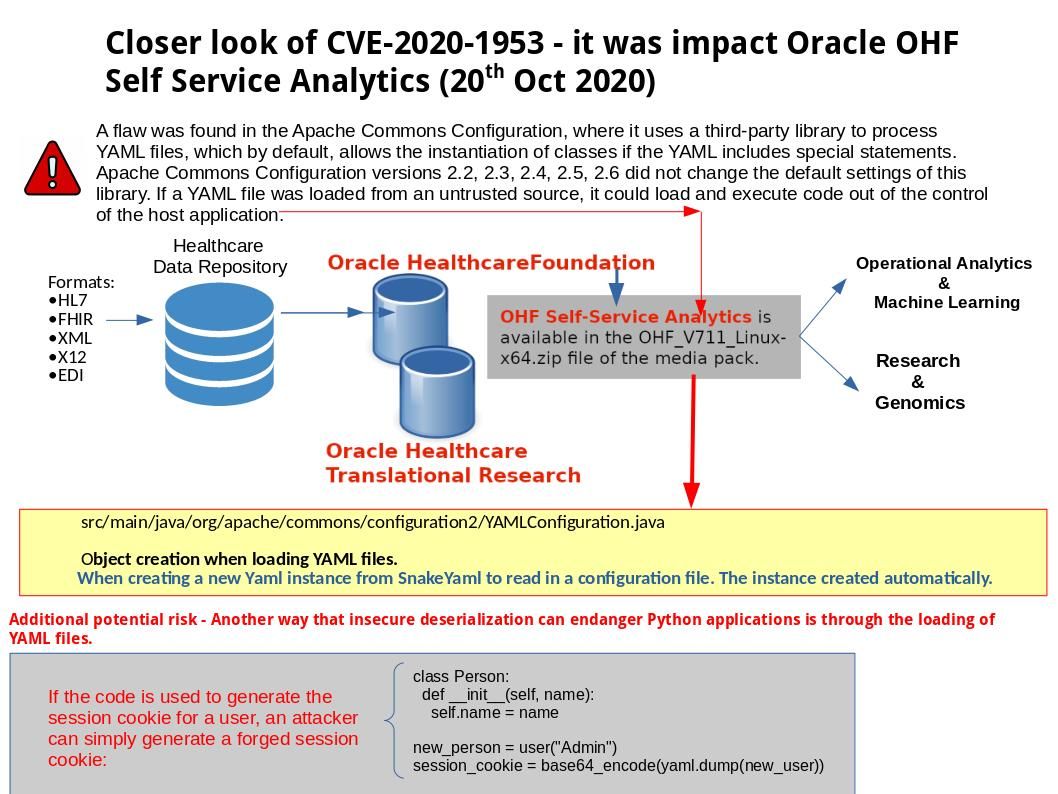 Preface: As healthcare organizations look to reduce cost, IT rationalization and process transformation is accelerating as providers adopt cloud strategies.
Background: Oracle Healthcare Foundation is a feature-rich analytics platform that supports more than 35 subject areas relevant to health data analytics,giving healthcare providers more granular data regarding the requirements of individuals and populations.
Vulnerability details: YAML is a human-readable data serialization standard that can be used in conjunction with all programming languages and is often used to write configuration files. A flaw was found in the Apache Commons Configuration, where it uses a third-party library to process YAML files, which by default, allows the instantiation of classes if the YAML includes special statements. Oracle Healthcare Foundation Self-Service Analytics was impact by this vulnerability.
Official announcement – https://www.oracle.com/security-alerts/cpuoct2020.html The articles is bulky, use keyword "CVE-2020-1953" find out the details.