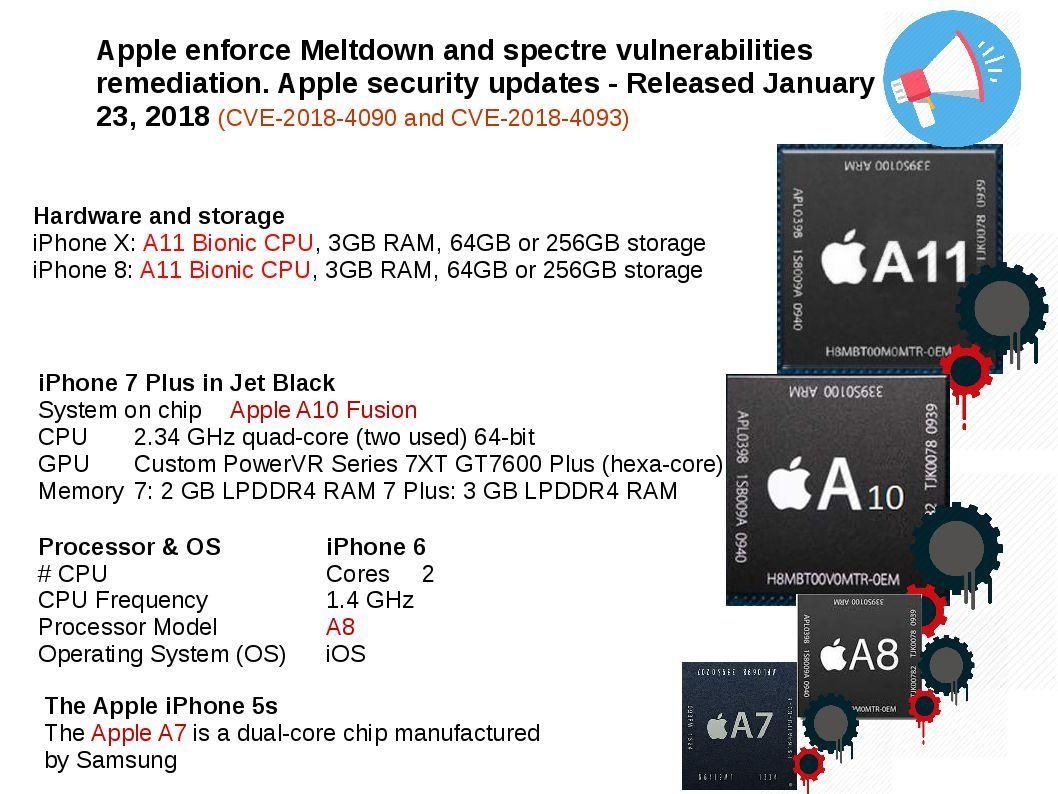 About Apple security updates announcement (see below url for reference)
https://support.apple.com/en-us/HT208463
About security updates announcement, the objectives is going remediate multiple vulnerabilities.As usual, apple released security update but no descriptions are available yet. Perhaps without detail information provided by vendor (Apple). However I  was speculated  that the remediation step will be focus on the following protection technique. ARM (Protection Unit (PU))
The advantages of this system are:
• Access control held entirely on-chip (no need for any off-chip tables)
• Provides four levels of access control, cache and write-buffer control
• Separate control over instruction and data caches.
The disadvantages are:
• Small number of regions
• Restrictions on region size and alignment.
As a result,  the 3rd party unmanaged apps especially game might have problem occurs!