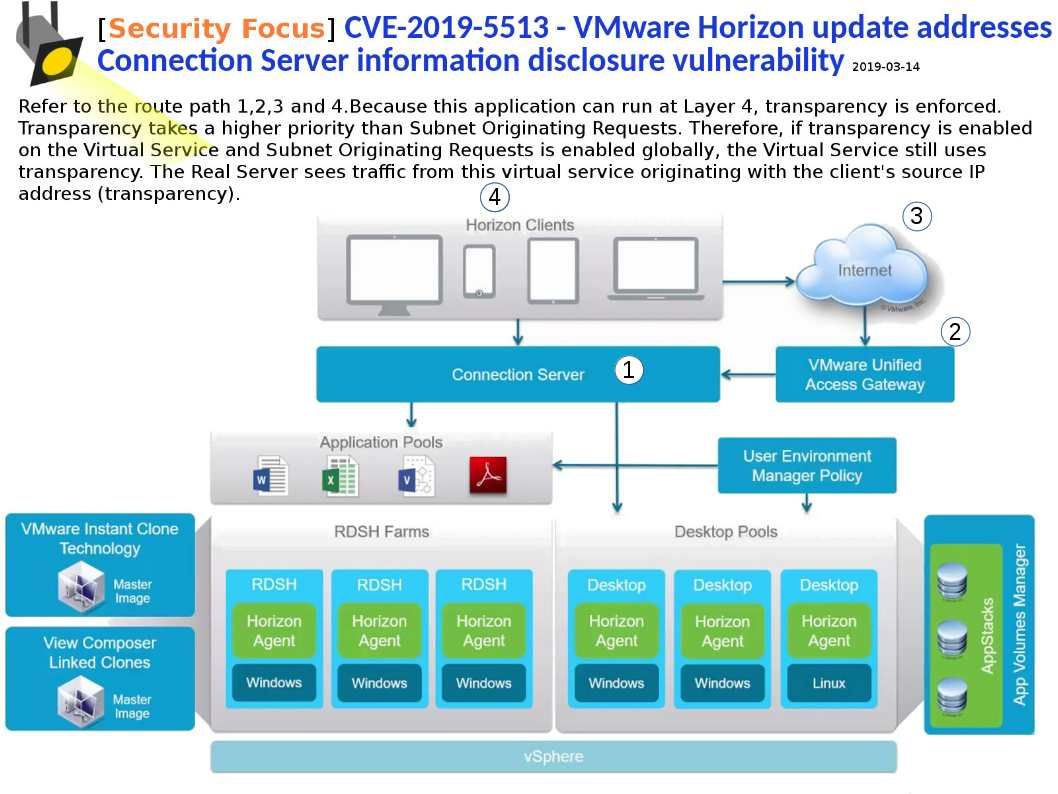 Preface: VMware Horizon Client for Android and iPhone makes it easy to work on your VMware Horizon virtual desktop and hosted applications from your smartphone.
About security advisory annoucement by VMware: The VMware Horizon Connection Server contains an information disclosure vulnerability. Successful exploitation of this issue may allow disclosure of internal domain names, the Connection Server's internal name, or the gateway's internal IP address.
My observation: Refer to route path 1,2,3 and 4 (refer to diagram). Because this application can run at Layer 4, transparency is enforced. Transparency takes a higher priority than Subnet Originating Requests. Therefore, if transparency is enabled on the Virtual Service and Subnet Originating Requests is enabled globally, the Virtual Service still uses transparency. The Real Server sees traffic from this virtual service originating with the client's source IP address (transparency).
Reference: VMware announcement – 14th Mar 2019
https://www.vmware.com/security/advisories/VMSA-2019-0003.html
https://www.vmware.com/security/advisories/VMSA-2019-0002.html