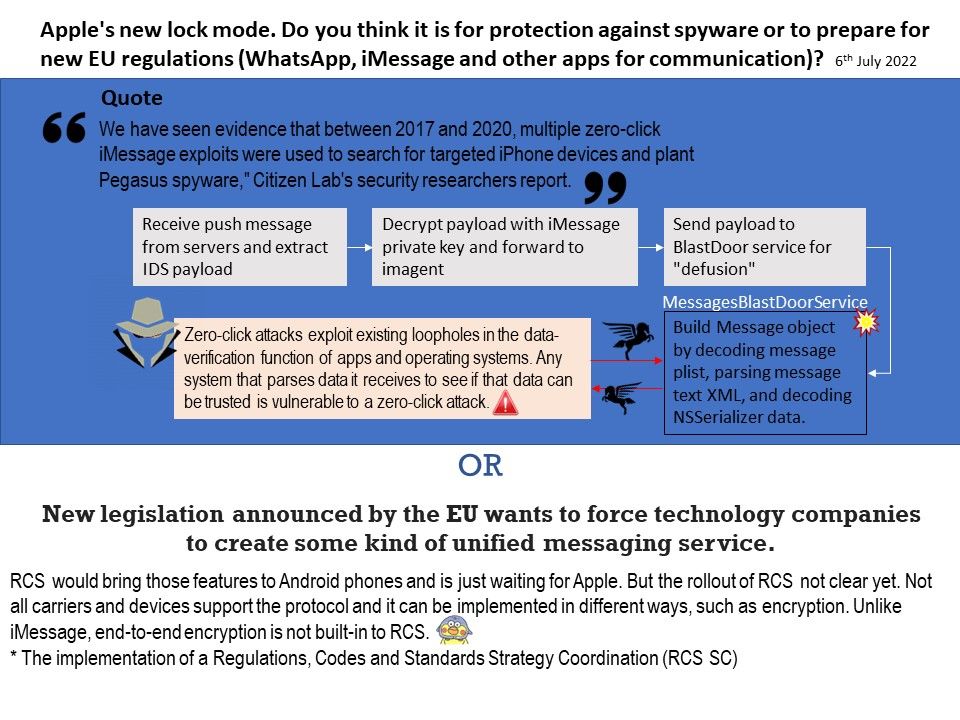 Preface: The UK GDPR is the UK General Data Protection Regulation. It is a UK law which came into effect on 01 January 2021. It sets out the key principles, rights and obligations for most processing of personal data in the UK, except for law enforcement and intelligence agencies.
On 28 June 2021, the EU approved adequacy decisions for the EU GDPR and the Law Enforcement Directive (LED). This means data can continue to flow as it did before, in the majority of circumstances. Both decisions are expected to last until 27 June 2025.
Background:
About regulations and laws – The European Union on Thursday night (24th Mar 2022) unveiled more details about its plans to curb anti-competitive practices among big tech companies. With the rules of the new Digital Markets Act (DMA), Europe wants all major messaging apps like WhatsApp, Facebook Messenger, and iMessage to have an interoperable platform.
About cyber attack on smartphone: The spyware attacks targeting individuals smartphone device took place between 2017 and 2020 and leveraged a previously undisclosed iOS zero-click exploit, dubbed "Homage" by Citizen Lab. The exploit affects devices running iOS versions before 13.2. The researchers said they found no evidence that Homage is effective against the latest versions of iOS operating system. April 2022
Technical details: Apple announced that a new security feature so called Lockdown Mode will roll out with iOS 16, iPadOS 16, and macOS Ventura.
The first version of Lockdown Mode will include protections for multiple operating systems features exposed to attacks, including:
Messages: Most message attachment types other than images are blocked. Some features, like link previews, are disabled.
Web browsing: Certain complex web technologies, like just-in-time (JIT) JavaScript compilation, are disabled unless the user excludes a trusted site from Lockdown Mode.
Apple services: Incoming invitations and service requests, including FaceTime calls, are blocked if the user has not previously sent the initiator a call or request.
Wired connections with a computer or accessory are blocked when iPhone is locked.
Configuration profiles cannot be installed, and the device cannot enroll into mobile device management (MDM) while Lockdown Mode is turned on.
Remark: Thanks to (Bleepingcomputer.com) for the details. For details, please refer to the link – https://www.bleepingcomputer.com/news/apple/apple-s-new-lockdown-mode-defends-against-government-spyware/
Question: According to above details, Apple's new lock mode. Do you think it is for protection against spyware or to prepare for new EU regulations (WhatsApp, iMessage and other apps for communication)? What do you think?