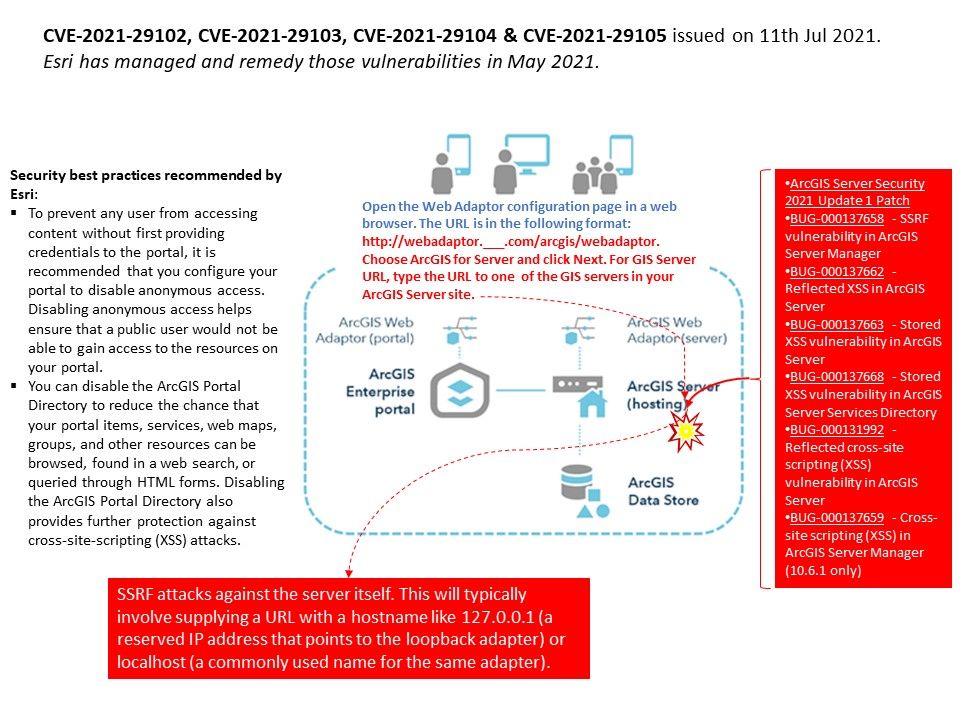 Preface: When smartphones and Google Maps were born. The GIS function determines these two functions in a silent manner.
Background: Geographic Information System (GIS) plays a key role in military operations. The military uses GIS in various applications, including cartography, intelligence, battlefield management, terrain analysis, remote sensing, etc.
– Use of geospatial intelligence:The role of machine learning and GEOINT in disaster response
– Open geospatial data platform and food shortage
– Interoperability of GEOINT applications and military data
– The role of data management in crisis mapping
Vulnerability details: There are vulnerabilities announcement of GIS server on 11th Jul, 2021. Whereby those vulnerability has been addressed by ESRI on May, 2021. Seems the details of two announcement are similar and believed that both are describe the same matters. In fact, designated vulnerabilities are common vulnerabilities in OWASP Top 10. However, the applicability of GIS is becoming more and more important for human life and daily use. So we should seriously consider it.
Official announcement – https://www.esri.com/arcgis-blog/products/arcgis-enterprise/administration/arcgis-server-security-2021-update-1-patch/