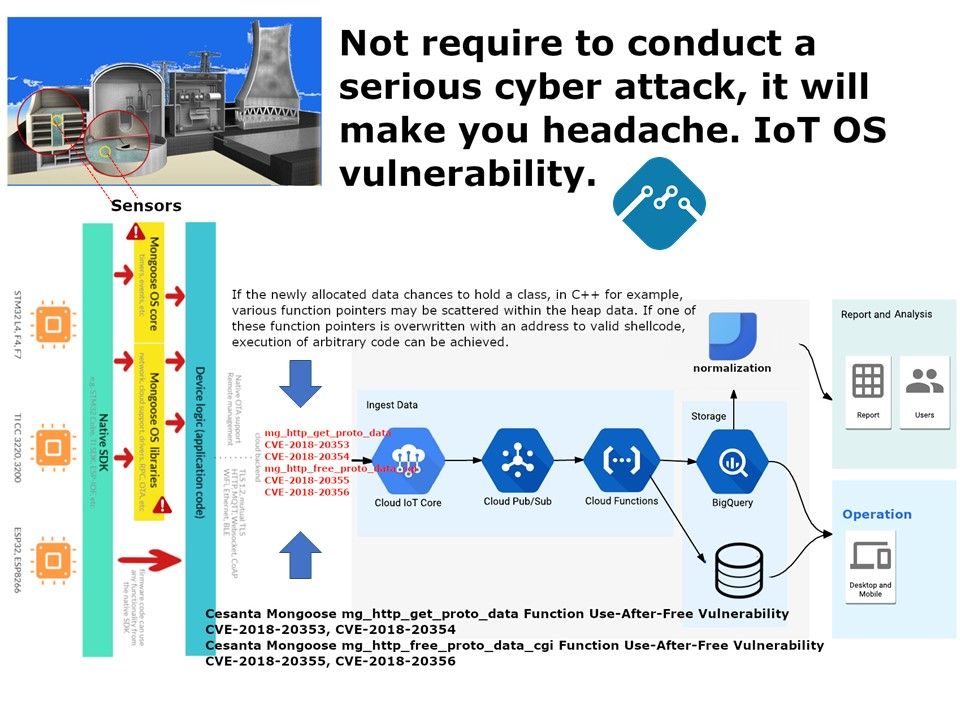 Preface: It was the best of times, it was the worst of times, it was the age of wisdom, it was the age of foolishness, …
Synopsis: Mongoose is a cross-platform embedded web server and networking library with functions including different protocol (TCP, HTTP, WebSocket, Server MQTT client and broker). Since the footprint is small and capable to enables any Internet-connected device to function as a web server. Whereby, the temperature, weather monitoring device and Smart City sensor will make use of it. Most nuclear reactors use water as a moderator, which can also act as a coolant. So IoT temperate is the major component in this area.
Reference: When temperature senor sense the temperature exceed safety level. It will apply graphite to slows neutrons fission.
So the logarithmic reduction of neutron energy per collision.
Vulnerability details: A vulnerability in Cesanta Mongoose could allow an unauthenticated, remote attacker to execute arbitrary code or cause a denial of service (DoS) condition on a targeted system. If the newly allocated data chances to hold a class, in C++ for example, various function pointers may be scattered within the heap data. If one of these function pointers is overwritten with an address to valid shellcode, execution of arbitrary code can be achieved.
Remedy: At the time this alert was first released, the vendor has not issued a security advisory.