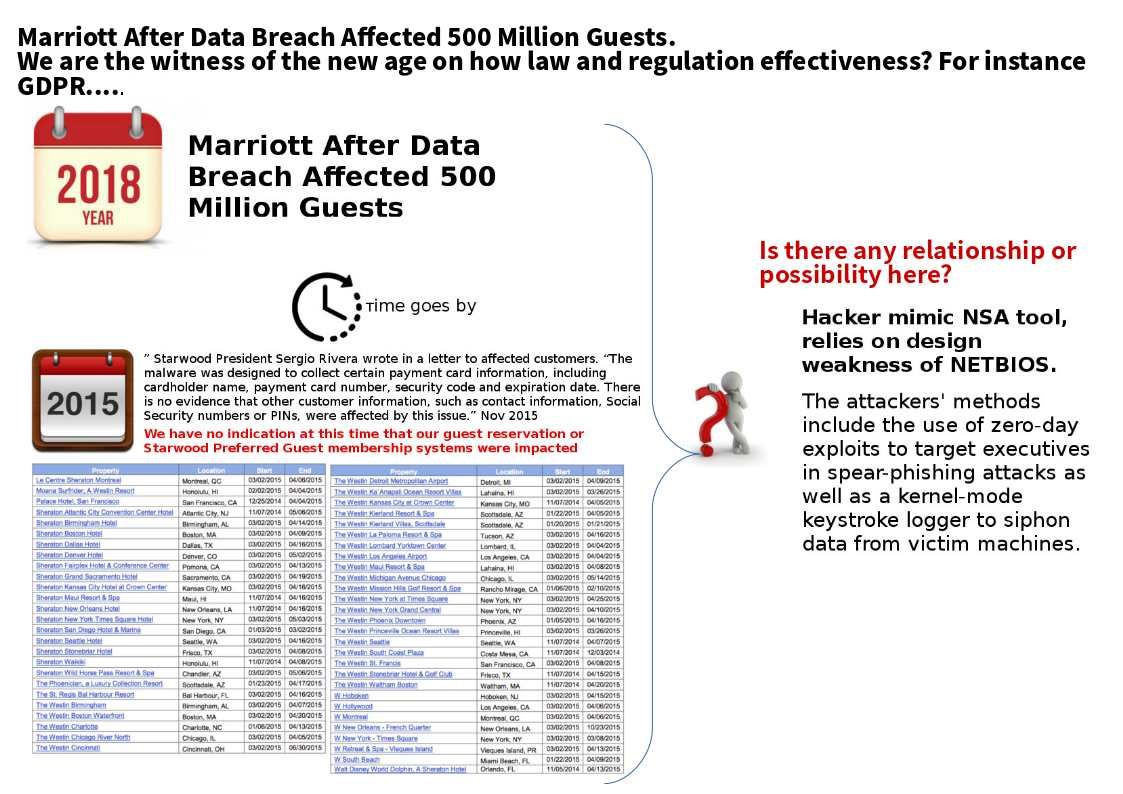 Preface: Why we are concerning personal data privacy. Or major concern is we scare someone misuse your credit card for online shopping?
About cyber security:
Cybersecurity is the practice of protecting systems, networks, and programs from digital attacks – Quote Cisco definition.
Crime in the Hotel & Lodging Industry:
In the comments of security experts, they believe that since 2014, advanced cyber attacks or criminal network activities (POS malware or credit card fraud). The hotel industry will be the main goal. Kaspersky says the attackers have been active in hotel industry, they conducting surgical strikes against targeted guests at other luxury hotels in Asia as well as infecting victims via spear-phishing attacks and P2P networks. In additional, we cannot ignore threat actors exploit NSA-Level Infection Mechanism.
About GDPR:
In this incident, this reflects the effectiveness of GDPR regulations. For instance does it intend to execute the investigation?
Headline news – https://www.campaignlive.co.uk/article/marriott-potentially-exposed-first-big-gdpr-fine-starwood-data-breach/1520070
Any comment for you in this regard?