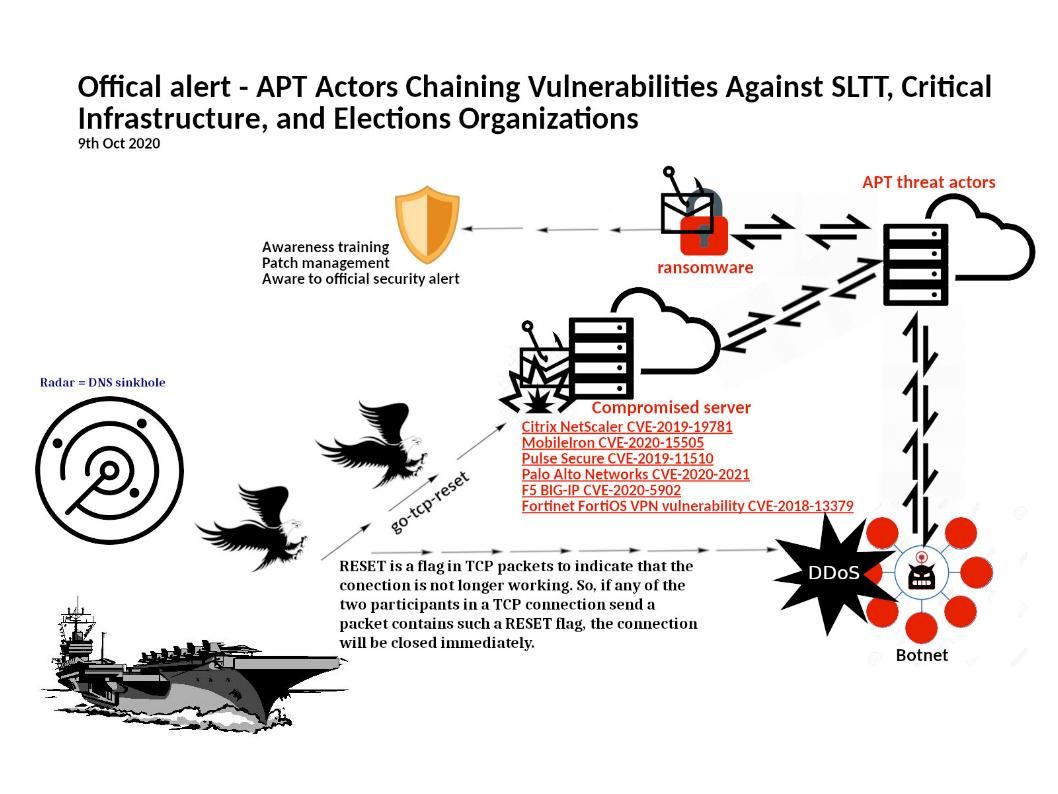 Preface: Zero-day attacks don't have signatures; no one in the security community has analyzed the exploited vulnerability yet. It was probably only discovered after the victim reported it. And therefore we should setup a comprehensive vulnerability management program.
Risk management – In reality, it's not easy applying every patch as soon as it comes out. This is why it's important for us to craft a comprehensive vulnerability management program through which we can use a risk profile to prioritize security flaws.
How to detect zero day vulnerability?
DNS sink hole setup can assists systems evaluate programs and try to anticipate whether their actions are actually intended, or linked to a deliberate change in function. With time, these systems are exposed to the entire operations profile of programs and are able to raise alerts when they detect suspicious data access attempts.
Within this year, we are noticed that there are critical vulnerabilities found. Perhaps we cannot imagine that famous secuirty solution vendor also become a victim (see below):
– Citrix NetScaler CVE-2019-19781
– MobileIron CVE-2020-15505
– Pulse Secure CVE-2019-11510
– Palo Alto Networks CVE-2020-2021
– F5 BIG-IP CVE-2020-5902
– Fortinet FortiOS VPN vulnerability CVE-2018-13379
The federal and state, local, tribal, and territorial (SLTT) government networks, critical infrastructure are also make use of their products.
On 9th October 2020, CISA and FBI Release Joint Advisory Regarding APT Actors Chaining Vulnerabilities Against SLTT, Critical Infrastructure, and Elections Organizations.
Offical announcement, please refer to link – https://us-cert.cisa.gov/ncas/alerts/aa20-283a