Preface:
Not a pulp fiction! Kaspersky Lab found that the latest generation of Malware focus in Bank ATM machine attack operate lightweight and simple. But we known that ATM machine was hardening the connectivity. May be you will be interested? In what way let the machine compromised?
Introduction to Bank ATM malware types (malware found since 2015)
i. Rufus – a malicious code used to clean out ATMs running outdated Windows XP software across states.
ii. GreenDispenser – GreenDispenser attempts to query the microsoft windows registry location (see below) to find the peripheral name for the cash dispenser.
"HKEY_USERS\ .DEFAULT\XFS\LOGICAL_SERVICES\class=CDM"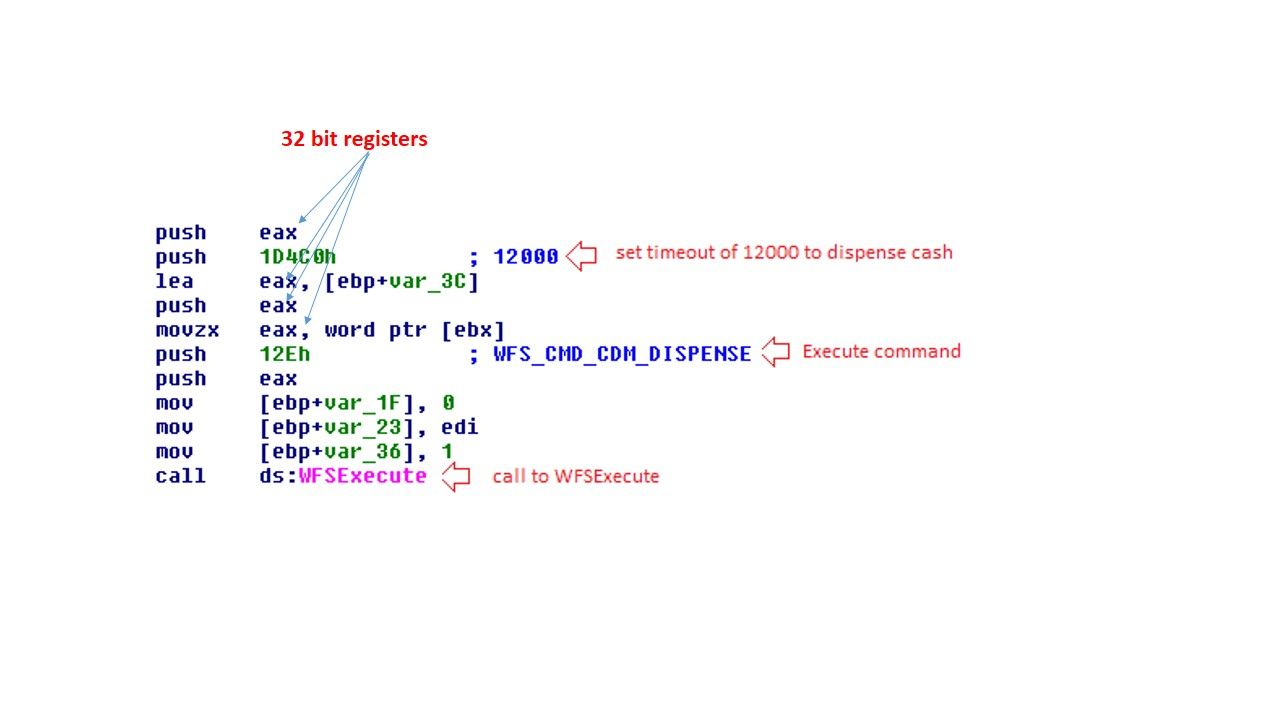 The malware will make a call to WFSExecute with the command set to WFS_CMD_CDM_DISPENSE" and a timeout of 12000 to dispense cash (see above picture). GreenDispenser capable to execute the sdelete to remove itself from the ATM.
iii. Ploutus – Ploutus enabled criminals to empty ATMs using either an external keyboard attached to the machine or via SMS message. It could run on ATMs running the Windows 10, Windows 8, Windows 7 and XP operating systems. The attack targer aim to control Diebold ATMs.
iv. SUCEFUL – The (SUCEFUL) malware target design to attacks Diebold and NCR ATMs machines.The malicious code features are capable to do the following:
Reading data from the chip of the card
Control of the malware via ATM PIN pad
Suppressing ATM sensors to avoid detection
v. Skimer – Skimer was distributed extensively between 2010 and 2013. Its appearance resulted in a drastic increase in the number of attacks against ATMs, with up to nine different malware families identified by Kaspersky Lab. The criminal (Skimer) group using social engineering technique implant malware to the ATM system through physical access, or via the bank's internal network.
Another way to make machine vulnerable especially Windows Operating System
Infection technique through phishing, embedded malware in MS-word document ,download malware infection file and visit compromised website.
Try to infect server especially WSUS server
Compromise ATM machines through software path management and ATM application software update
ATM windows operating system compromised
As a result, the ATM machine might become crazy!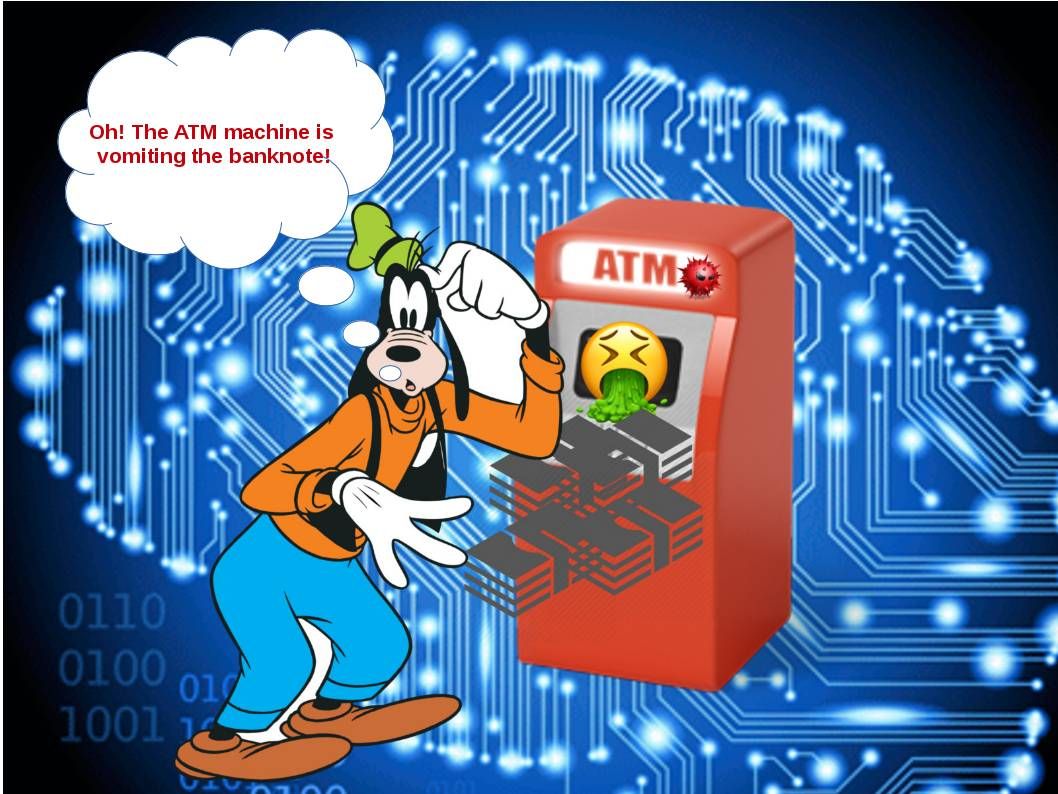 Protect Yourself:
It is better to use the ATM machine inside of a bank lobby.
Reference:
Should you have interest to elaborate more, please read below details.
ATM thieves are all in jail. Can you tell me that bank ATM environments are safe now?