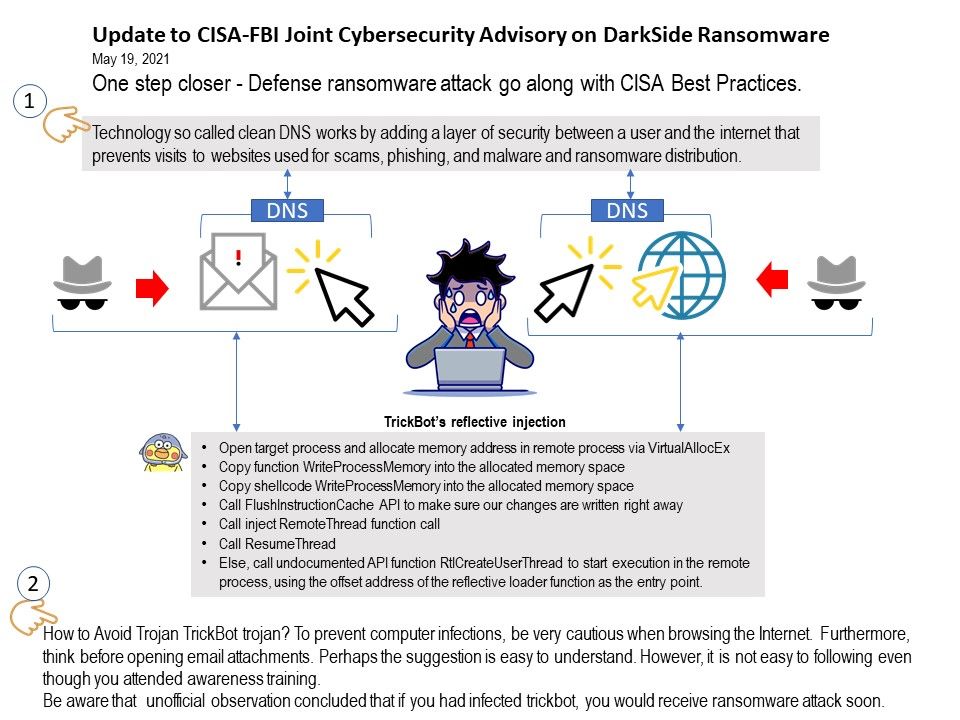 Preface: Critical infrastructure cybersecurity is not new – it was first addressed by Presidential Decision Directive (PDD) 63 in 1998. The term Internet of Things (IOT) was used but it was for consumer product applications not industrial applications. Perhaps the Executive Order on Cybersecurity does not adequately protect critical infrastructures
Background: Best Practices for Preventing Disruption from Ransomware Attacks was released by CISA on May 11, 2021 – https://us-cert.cisa.gov/ncas/alerts/aa21-131a
The goal provides a directive to computer users to reduce the possibility on ransomware attack. Apart of best Practices, whether there is other way to enhance your current system infrastructure to avoid computer user negligent.
Solution 1: Technology so called clean DNS works by adding a layer of security between a user and the internet that prevents visits to websites used for scams, phishing, and malware and ransomware distribution.
Solution 2: Be aware that unofficial observation concluded that if you had infected trickbot, you would receive ransomware attack soon.
Please refer to the attached diagram for the solution.