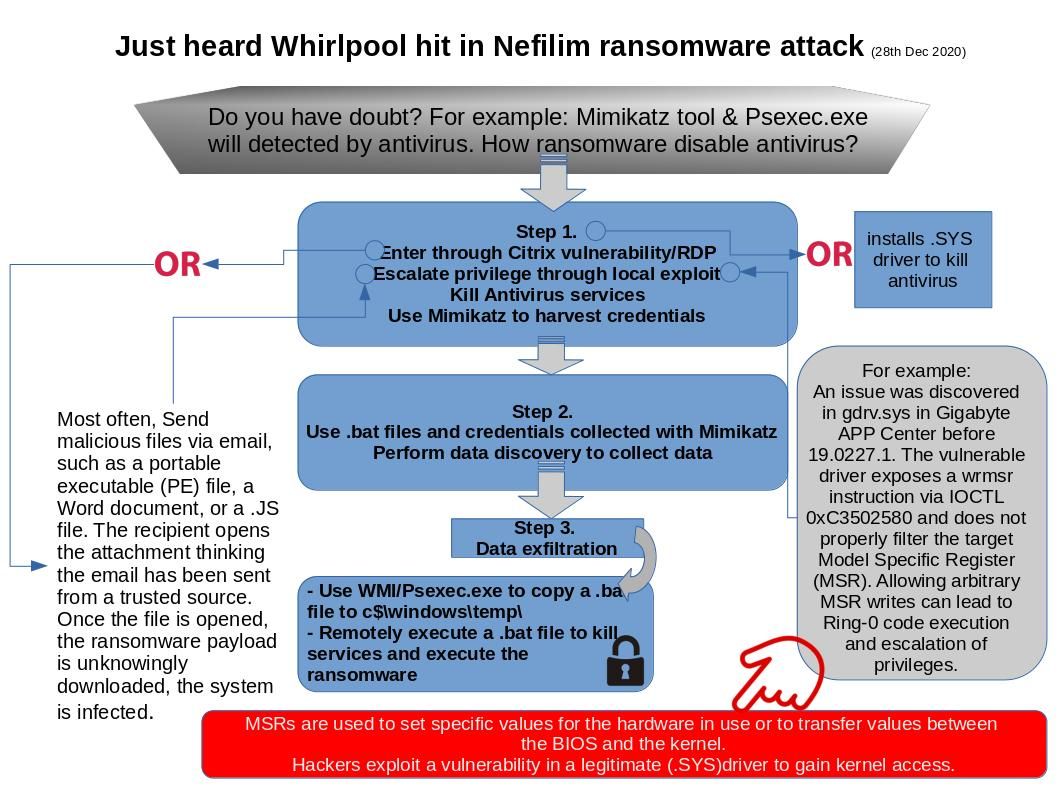 Preface: Do you have doubt? For example: Mimikatz tool & Psexec.exe will detected by antivirus. How ransomware disable antivirus?
Technical Reference: Malware can no longer disable Microsoft Defender via the Registry.So it increase the difficulties to evade the defense mechanism. But it still cause great damage. A ransomware wreaked havoc on the digital world.
The most common ransomware attack vectors are:
Remote desktop protocol (RDP).
Email phishing.
Software vulnerabilities.
Malicious code hidden on the site
Malicious Email Links
How ransomware disable antivirus?
According to the vulnerability in operating system, software application,..etc. For more details, please refer to attached diagram. In additional, hackers exploit a vulnerability in a legitimate (.SYS) driver to gain kernel access will be an additional way. As a result, ransomware installs legitimate driver kill antivirus services.
Headline News: Home appliance giant Whirlpool hit in Nefilim ransomware attack – https://www.bleepingcomputer.com/news/security/home-appliance-giant-whirlpool-hit-in-nefilim-ransomware-attack/