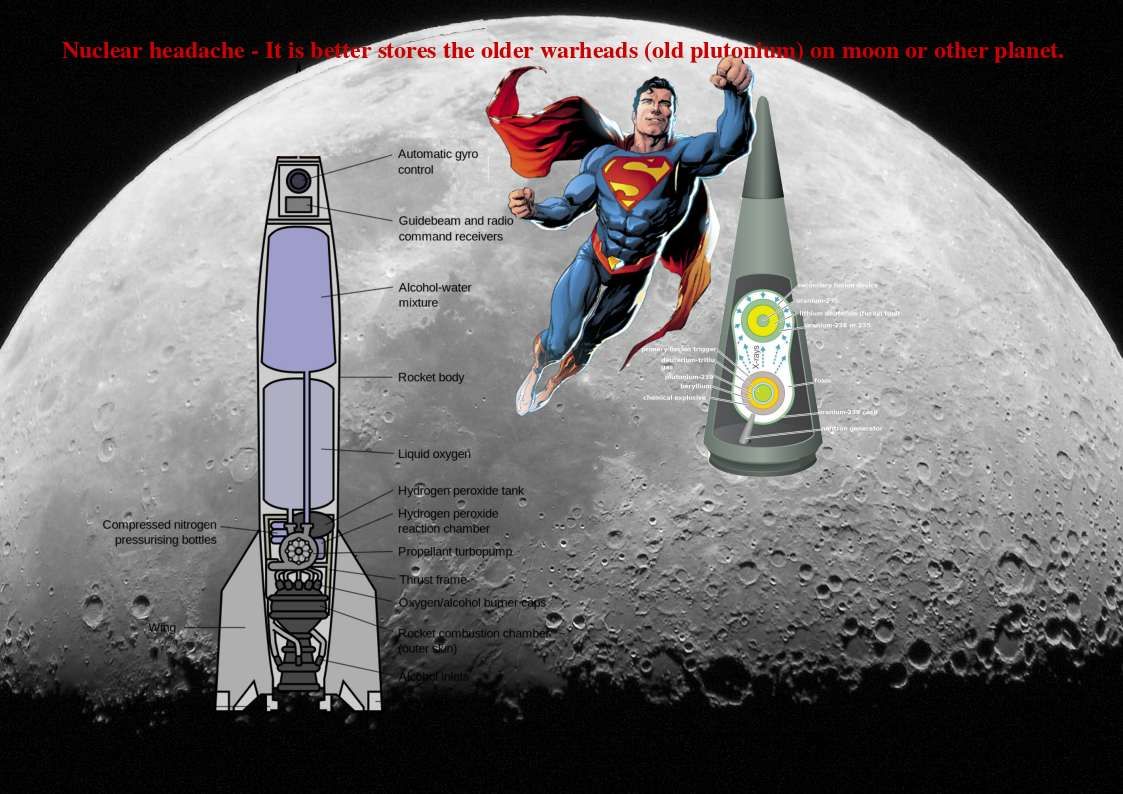 As a world justice leader it is hard to avoid to enhance the military setup. From the cold war till today, international atmosphere not significant change the protection definition. This circumstances match the logic since that man kind will be protect himself and his belongs. However a problem encountered was that how to despose or handle the big power killer weapons especially outdate nuclear bomb. Headline news (REUTERS) yesterday said that America's has nuclear headache. For more details, please refer below url for reference.
https://www.reuters.com/article/us-usa-nukes-plutonium-specialreport/americas-nuclear-headache-old-plutonium-with-nowhere-to-go-idUSKBN1HR1KC
Remark: Send that radioactive stuffs to moon and other planet looks a possible solution. However it is hard to avoid incident occurs during transportation. A reminder is that Plutonium has a radioactive half-life of 24,000 years. So where can they go?