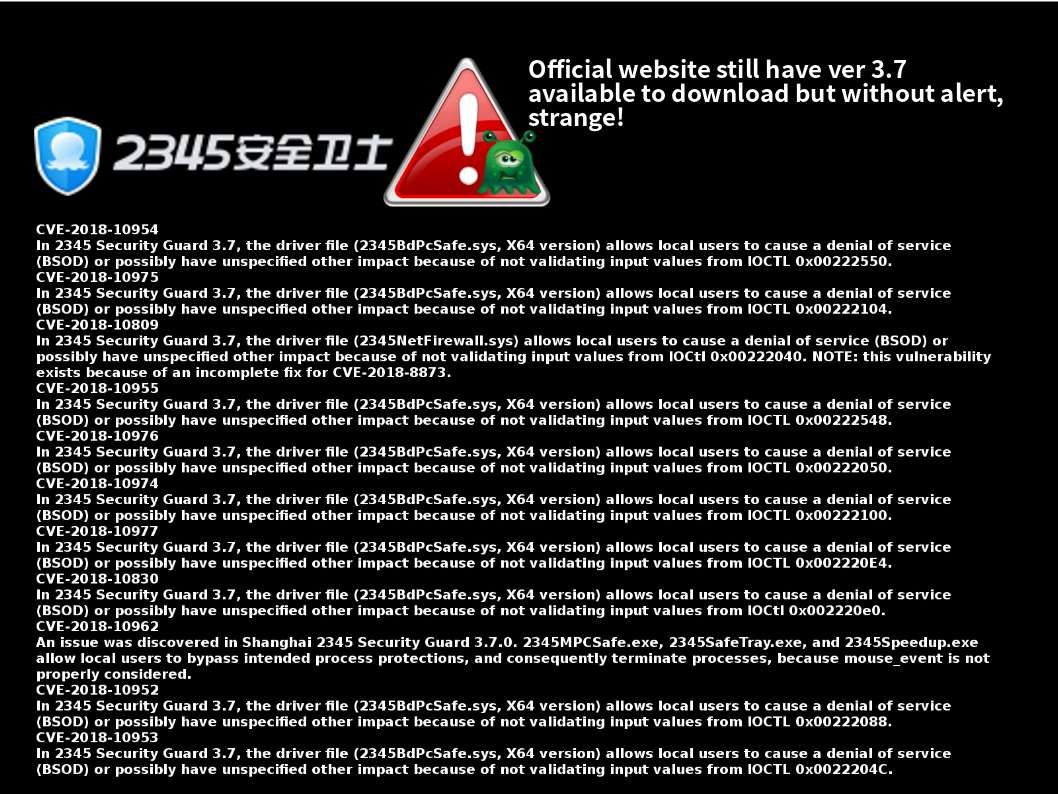 Shanghai 2345 Network major business focusing Mainland China. This companyprovides Internet access platforms. It provides 2345 Website navigation that facilitates users to find their own needs of the site entrance, as well as provides weather forecasts, practical inquiries, commonly used software download, e-mail login, search engine portal, online collection, and other Internet common service; 2345 Accelerated browser, a computer software; mobile applications; and 2345 Loan King, an Internet credit platform.However there are vulnerabilties found on their Security Guard 3.7 software. Regarding to the vulnerabilities, it is better to uninstall this software. It looks strange that the official website still have ver 3.7 software available to download. Besides, it without any security alert to customer. If you visit the official website today, the latest software update issued on 20th April 2018. Nothing to do or remediation. Strange!
Official web site shown as below:
Remark: Due to market demand and general ease of access, the efforts have been primarily focused around client software, effectively limiting kernel code coverage to a few generic syscall and IOCTL fuzzers.