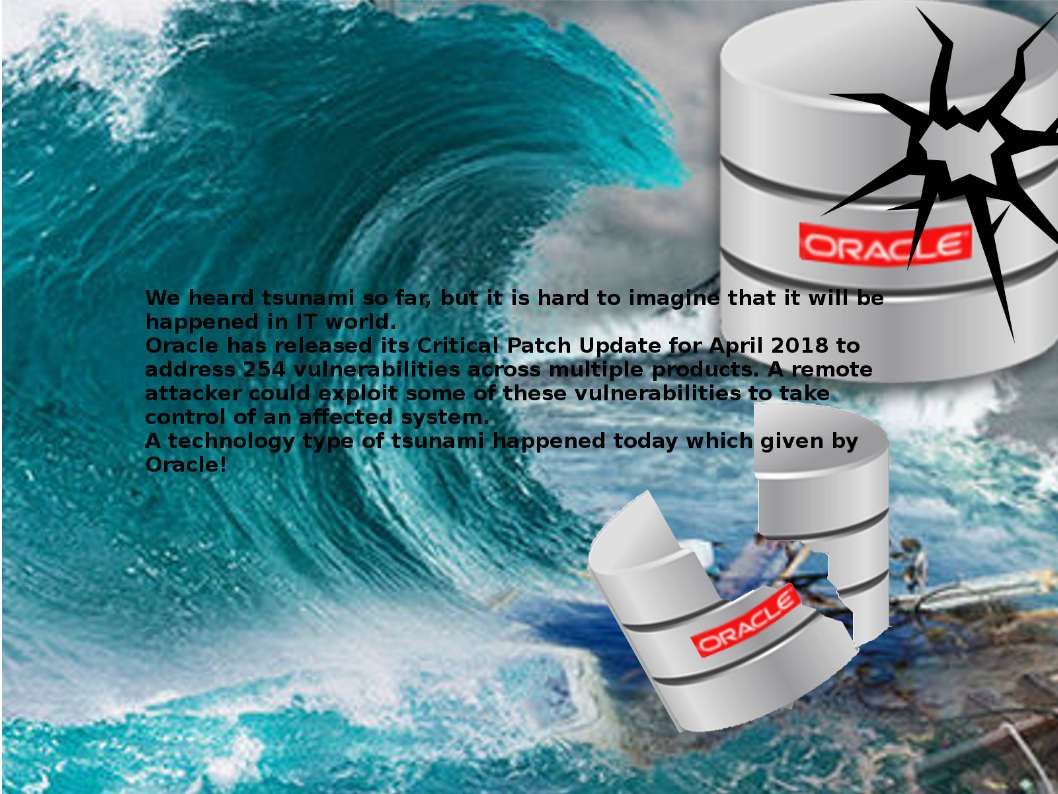 We heard tsunami so far, but it is hard to imagine that it will be happened in IT world.
Oracle has released its Critical Patch Update for April 2018 to address 254 vulnerabilities across multiple products. A remote attacker could exploit some of these vulnerabilities to take control of an affected system. A technology type of tsunami happened today which given by Oracle!
Next Critical Patch Update Schedule
17 July 2018

16 October 2018

15 January 2019

16 April 2019
No comment in this regard! Crazy! For more detail, please refer below url for reference.
http://www.oracle.com/technetwork/security-advisory/cpuapr2018-3678067.html