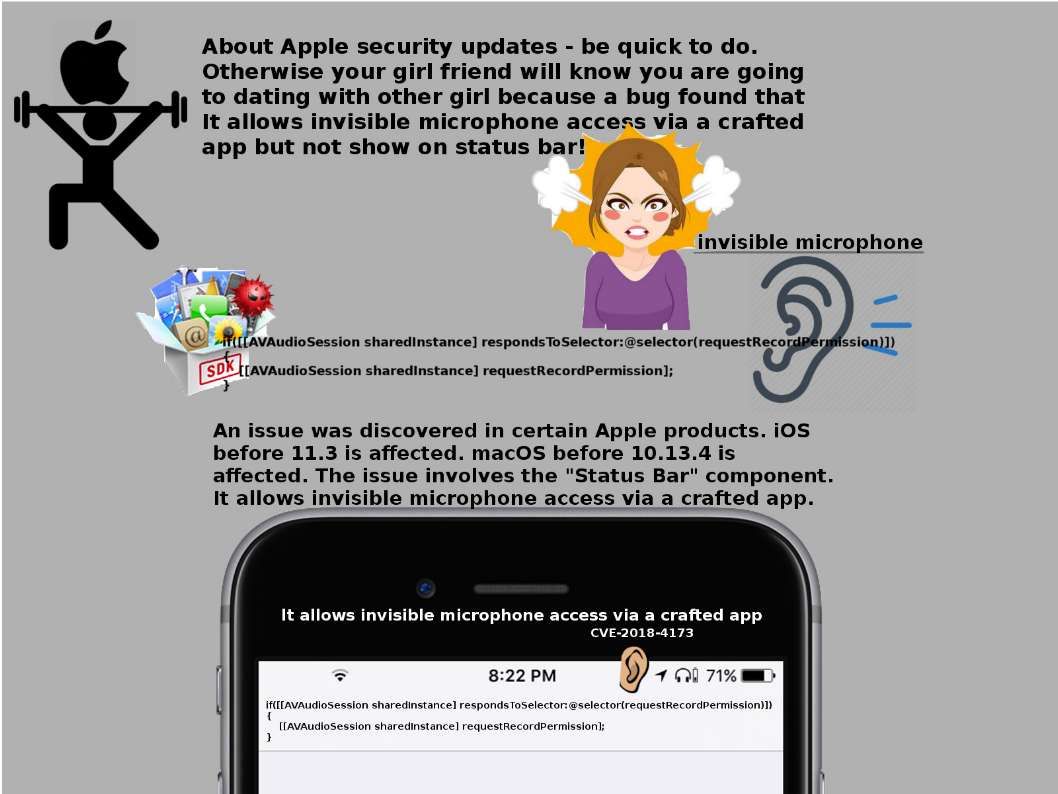 We do not have suprise that malware infiltrate malicious code to software application because it happens in frequent from cyber technology world.  Apple counputer found a vulnerability on their iOS and MacOS was that a invisible microphone access via a crafted app but do not display on status bar. But it bring up the concerns, details are shown as below:
Apple code scanning do well. But how does hacker do this implant or embedded malicous code in SDK?
Even though someone turn on microphone on iphone, but the problem is that it do not shown on status bar?
About Apple security updates
About the security content of iOS 11.3
https://support.apple.com/en-hk/HT208693
About the security content of macOS High Sierra 10.13.4, Security Update 2018-002 Sierra, and Security Update 2018-002 El Capitan
https://support.apple.com/en-hk/HT208692