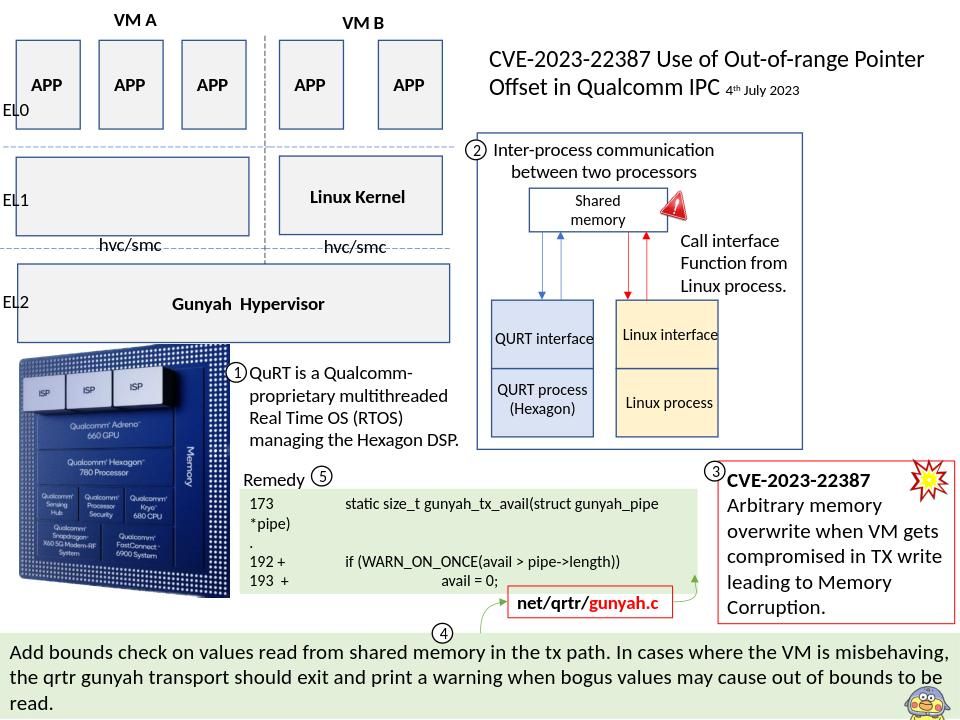 Preface: Gunyah is a Type-1 hypervisor designed for strong security, performance and modularity. Independent of any high-level OS kernel, Gunyah runs in a higher CPU privilege level, and does not depend on any lower-privileged OS kernel/code for its core functionality.
Background: Gunyah is a product of Qualcomm Innovation Center, Inc. Gunyah is an open-source type-1 hypervisor developed by Qualcomm with an emphasis on security and other features.
There are 2 types of process:
Independent Processes – Processes that do not share data with other processes.
Cooperating Processes – Processes that shares data with other processes.
Inter-Process Communication is the mechanism by which cooperating process share data and information.
Shared memory: A particular region of memory is shared between cooperating process.
Cooperating process can exchange information by reading and writing data to this shared region.
It's faster than Memory Parsing, as Kernel is required only once, that is, setting up a shared memory . After That, kernel assistance is not required.
Vulnerability details: Arbitrary memory overwrite when VM gets compromised in TX write leading to Memory Corruption.
Official announcement: For details, please refer to the link – https://nvd.nist.gov/vuln/detail/CVE-2023-22387