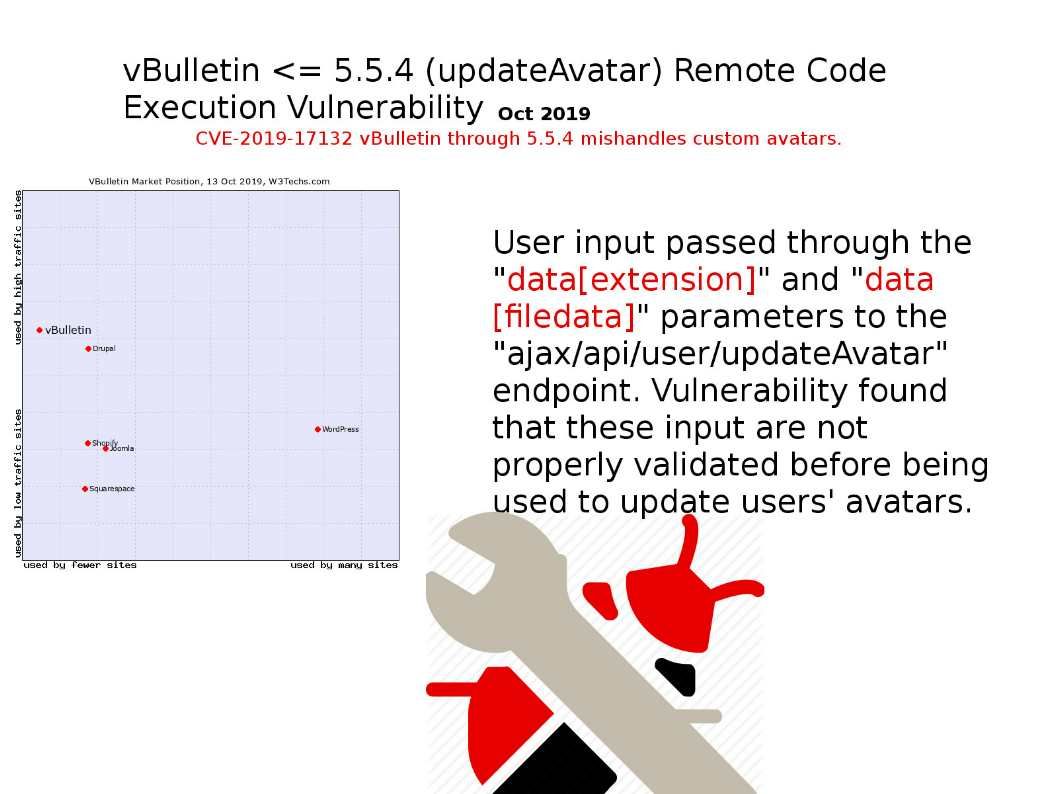 Preface: vBulletin™ is the world leader in forum and community publishing software. Vbulletin messenger make use of AJAX-based chat functionality.The main benefit of developing websites using Ajax is to help web browsers retrieve more data without causing a Web page to refresh.
Vulnerability details: User input passed through the "data[extension]" and "data[filedata]" parameters to the "ajax/api/user/updateAvatar" endpoint. Vulnerability found that these input are not properly validated before being used to update users' avatars.
Hacker relies above flaw do exploitation, inject and execute arbitrary PHP code.
Remark: Successful exploitation of this vulnerability requires the "Save Avatars as Files" option to be enabled (disabled by default).
How attacker detect web site install vBulletin system.
HTTP headers, including cookies
Design will insert unique Javascript code into web pages.
Detect meta tag within the html pages.
Remedy: patches available for the following versions of vBulletin Connect:
- 5.5.4 Patch Level 2
- 5.5.3 Patch Level 2
- 5.5.2 Patch Level 2