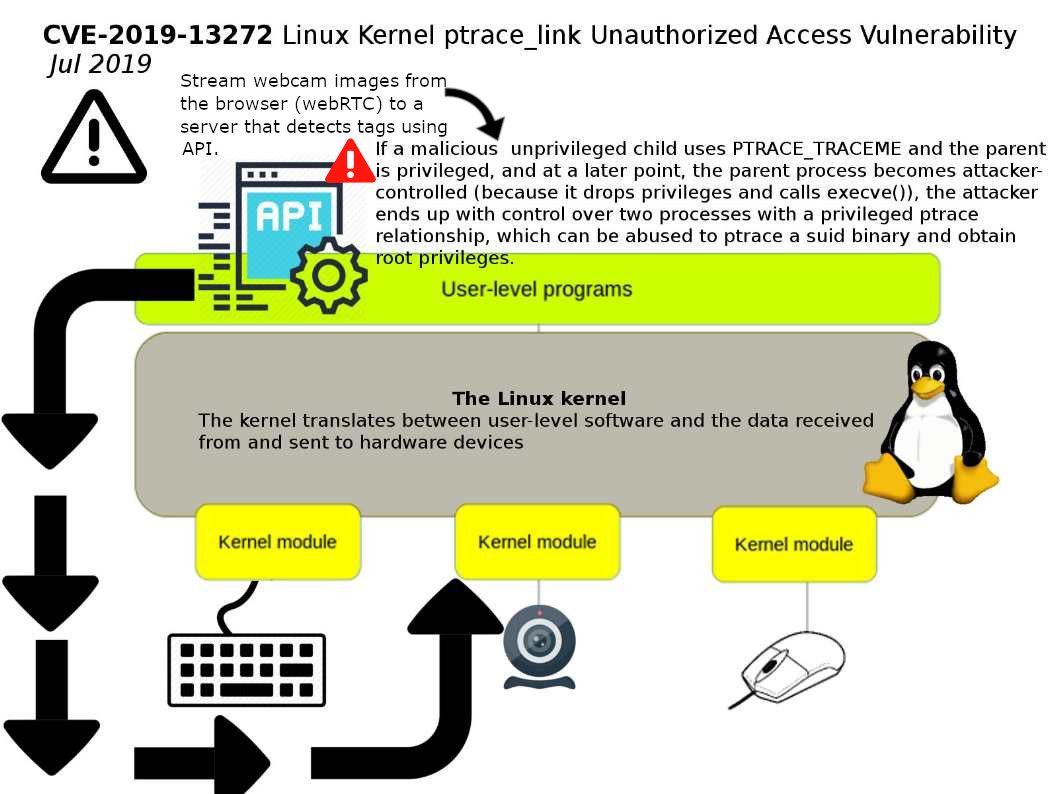 Preface: Artificial intelligence especially custom face recognition will be using (ptrace_link). By attaching to another process using the ptrace call, a tool has extensive control over the operation of its target.
Vulnerability detail: If a malicious unprivileged child uses PTRACE_TRACEME and the parent is privileged, and at a later point, the parent process becomes attacker-controlled (because it drops privileges and calls execve()), the attacker ends up with control over two processes with a privileged ptrace relationship,which can be abused to ptrace a suid binary and obtain root privileges.
Above vulnerability could allow a local attacker to perform unauthorized actions on a targeted system.

Remedy: Kernel.org has released a software update. For more information, please refer to the following URL for reference. https://git.kernel.org/pub/scm/linux/kernel/git/torvalds/linux.git/commit/?id=6994eefb0053799d2e07cd140df6c2ea106c41ee
Remark: Perhaps exploit this vulnerability require local user access. But cyber attacker can use scam email or phishing email to conducting this attack.