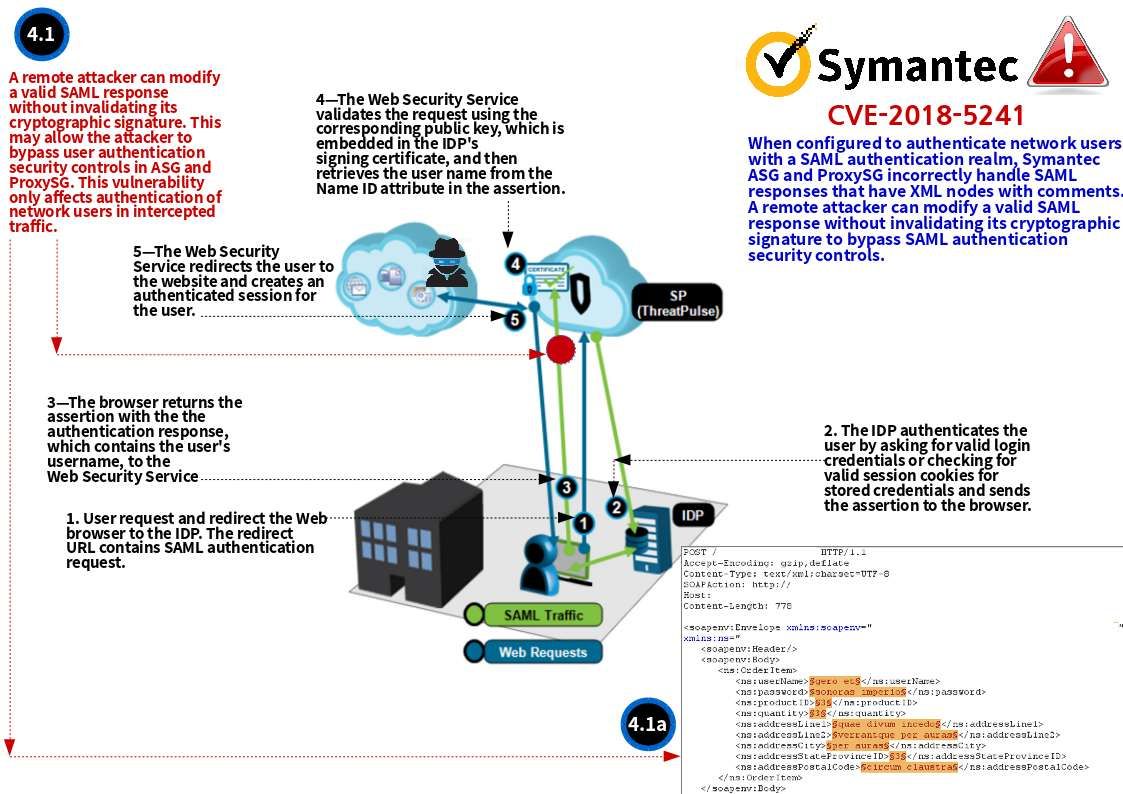 SAML for single sign-on (SSO) makes it possible for your users to authenticate through your company's identity provider when they log in to Cloud computing platform. SSO allows a user to authenticate once and then access multiple products during their session, without needing to authenticate with each of those. Please be remind that SSO will only apply to normal user accounts instead of privilieges level user account.
Symantec Security Advisory (4th June 2018). So called SAML Authentication Bypass (CVE-2018-5241).
A remote attacker can modify a valid SAML response without invalidating its cryptographic signature. This may allow the attacker to bypass user authentication security controls in ASG and ProxySG.  For more details about this issue, please refer below url for reference.
https://support.symantec.com/en_US/article.SYMSA1450.html