Quotes from A Tales of Two Cities –
"It was the best of times, it was the worst of times,.. Charles Dicken
Read the fiction from my view point looks boring, however a famous quotes written by Charles Dicken can correctly describe the current situation of Blockchain technology.
It was the best of the times
Blockchain technology appear to the world cope with electronic currencies. The proprietary payment method covered up financial world long period of times. As a consumer you are not going to pay high rate of services fees for transfer payment method , right? The blockchain technology (crypto currency) appears like a sunrise to everybody.
Traditional payment transfer (SWIFT) vs Blockchain technology
The traditional payment transfer need for central authorities to certify ownership and clear transactions (see below diagram for reference)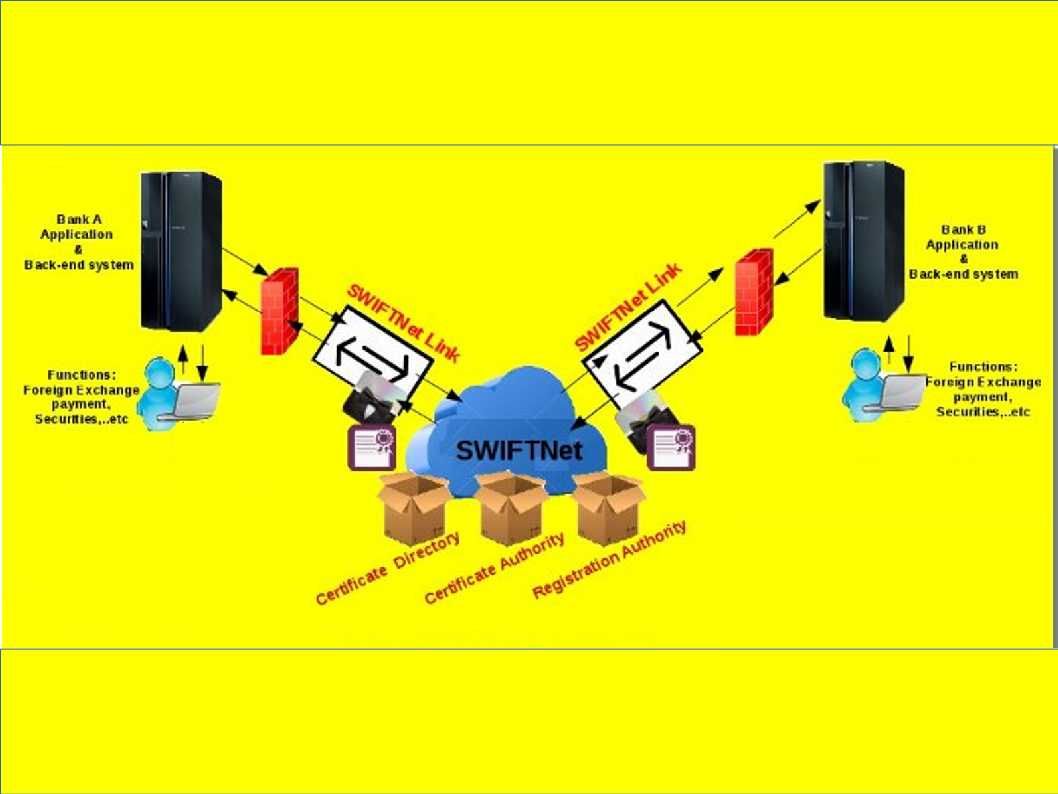 Blockchain technology – decentral data storage
In a blockchain network the data is stored on many computers (miner). Each computer interconnect the other computers (nodes) in the blockchain network. The information on all these computers are constantly aligned.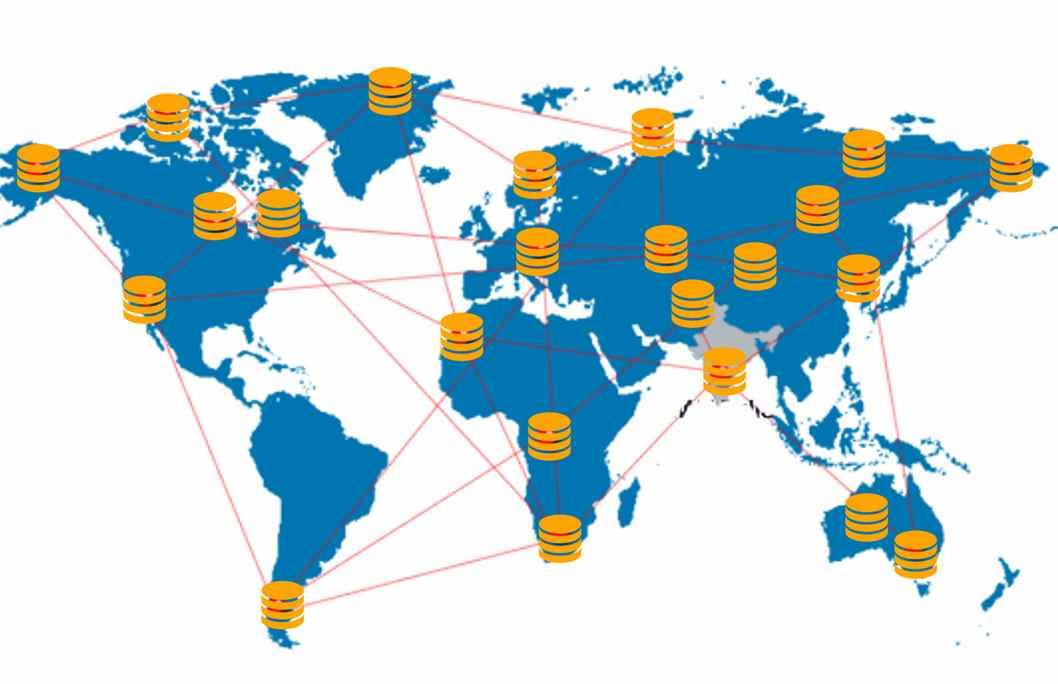 Blockchain is a bitcoin wallet and block explorer service. From general point of view, it confer benefits on society. Transaction fees are voluntary on the part of the person making the bitcoin transaction, as the person attempting to make a transaction can include any fee or none at all in the transaction.
Economic Benefits: In the meantime bitcoin did not have high economic benefits.
Business development opportunities: Block chain concept lure entrepreneurship bring up new business idea. Their objective is going to break the ice. Make the electronic payment more open.
It was the worst of times!
Hacking looking for ransom not possible occurs since law enforcement team trace the finger prints can find out details. Bad guy aware that he will under arrest during money clearing process . Therefore they are not intend to ask for ransom until crypto currency (bitcoin) appears. It looks that bitcoin feature lure hacking activities in serious. For instance triggers ransomware infection scare IT world. Law enforcement team (FBI) did not have solution in this regard!
Observation: Why does bitcoin feature lure hacker interest?
The realistic were told that Bitcoin exchange operation and policy visible level are low. Yes, they are make use of blockchain technology, however the governance structure not equal to common financial institution. The incidents occurred so far look lack of visibility! See below historical incident records (thefts from Bitcoin exchange) might bring an idea to you.
Thefts from Bitcoin exchanges
Aug 2016 – Hong Kong base Bitcoin exchange (Bitfinex) hacked : drained 119,756 bitcoins from its customer accounts
June 2015 – Scrypt.CC (Bitcoin exchange): Undisclosed sum stolen
May 2015 – Bitfinex (Bitcoin exchange): incident of lost 1,500 bitcoins value US$330,000
Mar 2015 – Coinapult (Bitcoin exchange): incident of lost 150 bitcoins value $43,000
Remark: Hong Kong monetary authority enforce Hong kong financial institution includes bitcoin exchange business vendor mandatory execute their guideline. For more details, please refer to regulatory requirements such as HKMA(TM-E-1, TM-G-1, TM-G-2, SA-2).
Level of Trustworthy – cryptocurrency (Bitcoin)
Aug 2016 – US Marshals to Sell US$1.6 Million in Bitcoin at Auction.
Regarding to the above auction by US government. Do you think it equivalent that US government gave blockchain technology as a untrust vote?
Cyber security viewpoint - Blockchain vs. SWIFT 


Famous quotes:
The guillotine, a machine designed to behead its victims, is one of the enduring symbols of the French Revolution. In Tale of Two Cities, the guillotine symbolizes how revolutionary chaos gets institutionalized.
Swift bangladesh heist cause a sensation. Let's finance institution heads up. Bring their attention to end user computing. Whereby a continous information security program and policy announced. But you might have question? How SWIFT manage to fight it all? That is unknow system vulnerabilities on their system?
Blockchain technique – every transfer of funds from one account to another is recorded in a secure and verifiable form by using mathematical techniques borrowed from cryptography. From technical point of view, it is a tamper-proof technology. Why was bitcoin exchange Bitfinex hacked (Aug 2016)?
The cyber incidents encountered in blockchain and traditional payment (SWIFT) hints that a weakness of fundamental design (see below)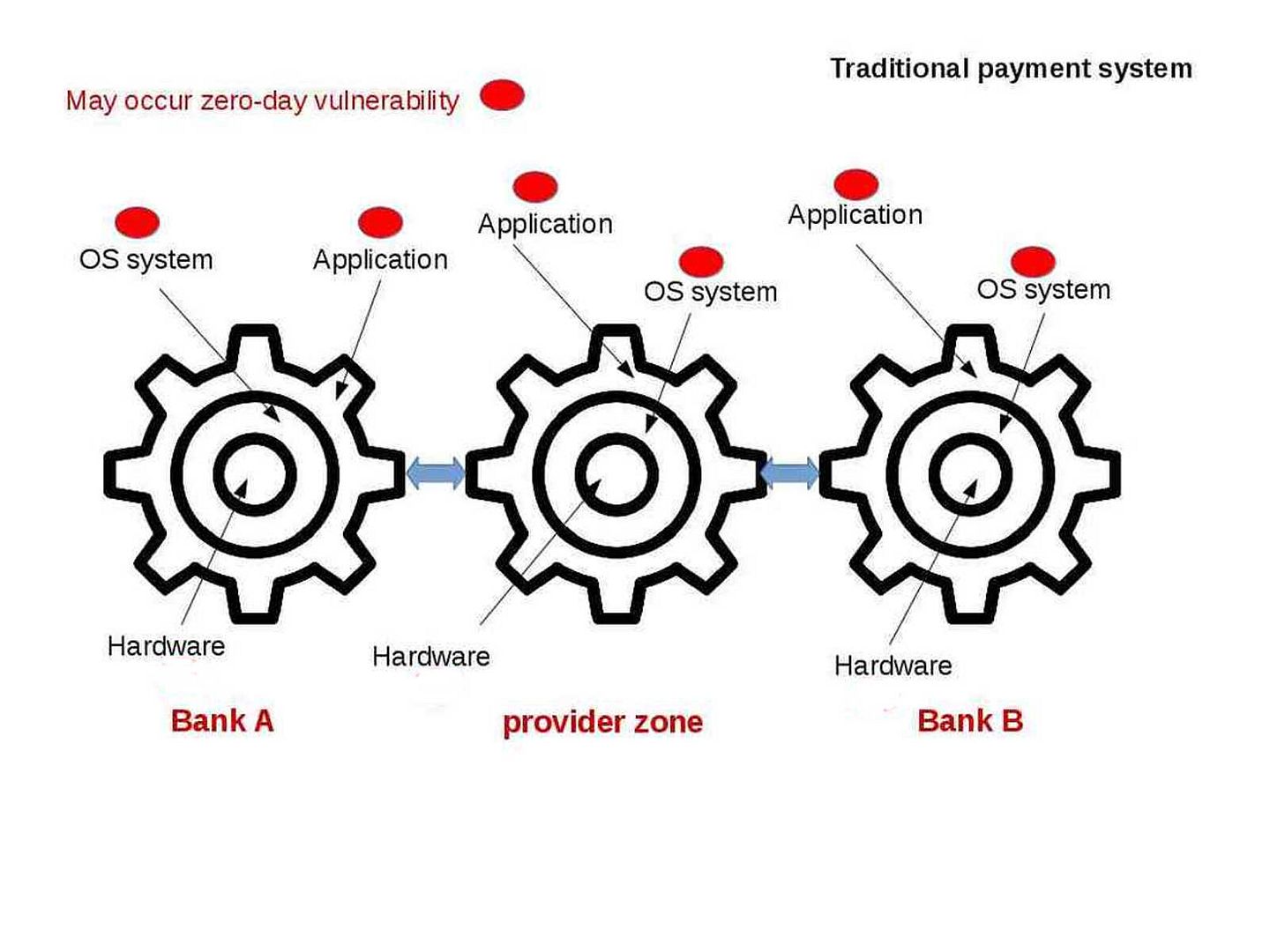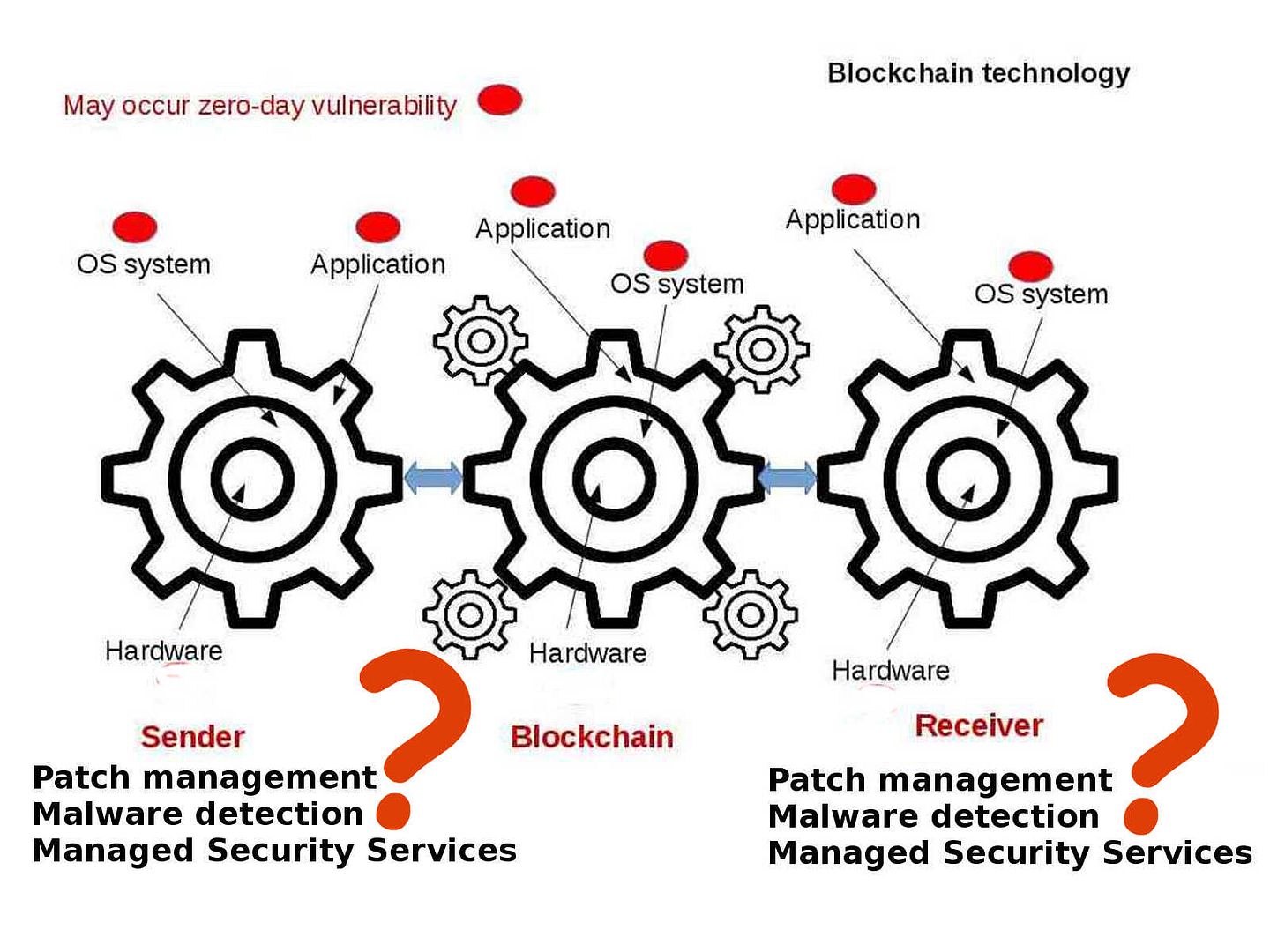 Refer to above diagrams, a common criteria occurs on both traditional payment and blockchain solution. No matter how secure on your payment method, a single point of failure on single element will crash your tamper-proof design. For instance, a vulnerability occurs in sender or receiver workstation OS level, malware can compromise the whole solution. Even though you are using advanced crypto solution.
Next topic we are going to investigate bitcoin malware. Coming soon!