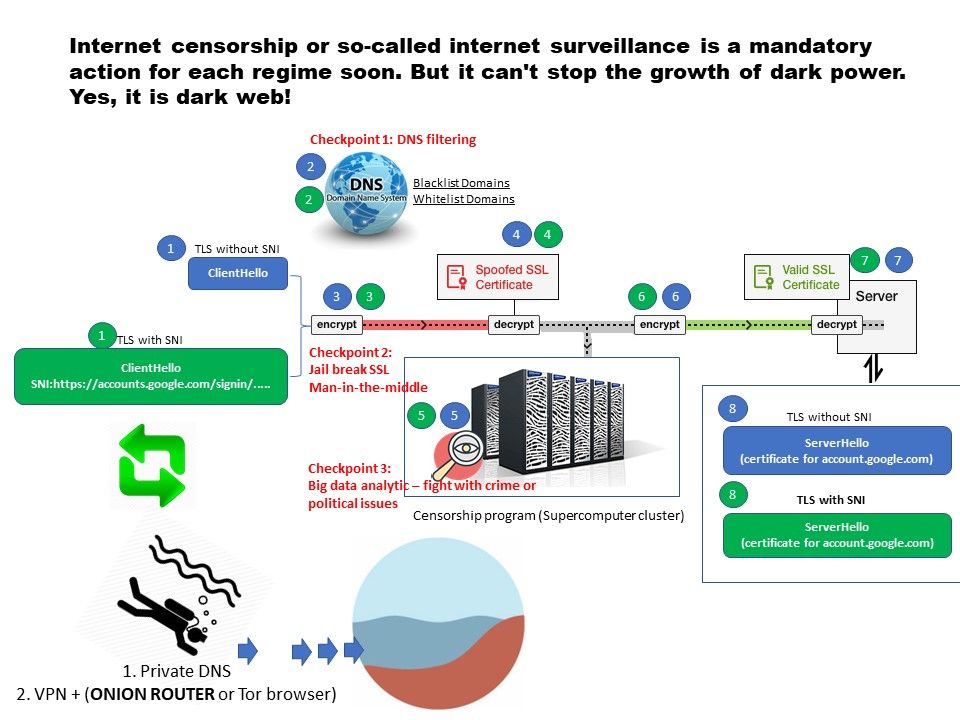 Preface: Have you heard Internet censorship in South Korea?
https://en.wikipedia.org/wiki/Internet_censorship_in_South_Korea
Synopsis: This news seems make people nervous. The fact is that most of the people concern about the freedom of speech. Perhaps this topic not included in this discussion.
Let's take a look at the recent activities.
Japan is going to execute infiltration to citizens smart home devices on Feb 2019. The goal is hardening the cyber security in their country side.
Internet censorship in South Korea.
The new regulations on China's Cybersecurity Law on November 2018 grant China cyber security agencies (the legal authority) to conduct remote testing of any Internet-related business operating in China.
Analytic based on current circumstances:
Internet censorship or so-called internet surveillance is a mandatory action for each regime soon. Perhaps such mechanism can't avoid the illegal activities growth since criminals relocate their playground to other area.
What is that place? It is the dark web.
More than 617 million stolen accounts from 16 hacked websites are supposedly for sale. And believed that this is a possible way to enhance preventive and detection control. What's your opinion?