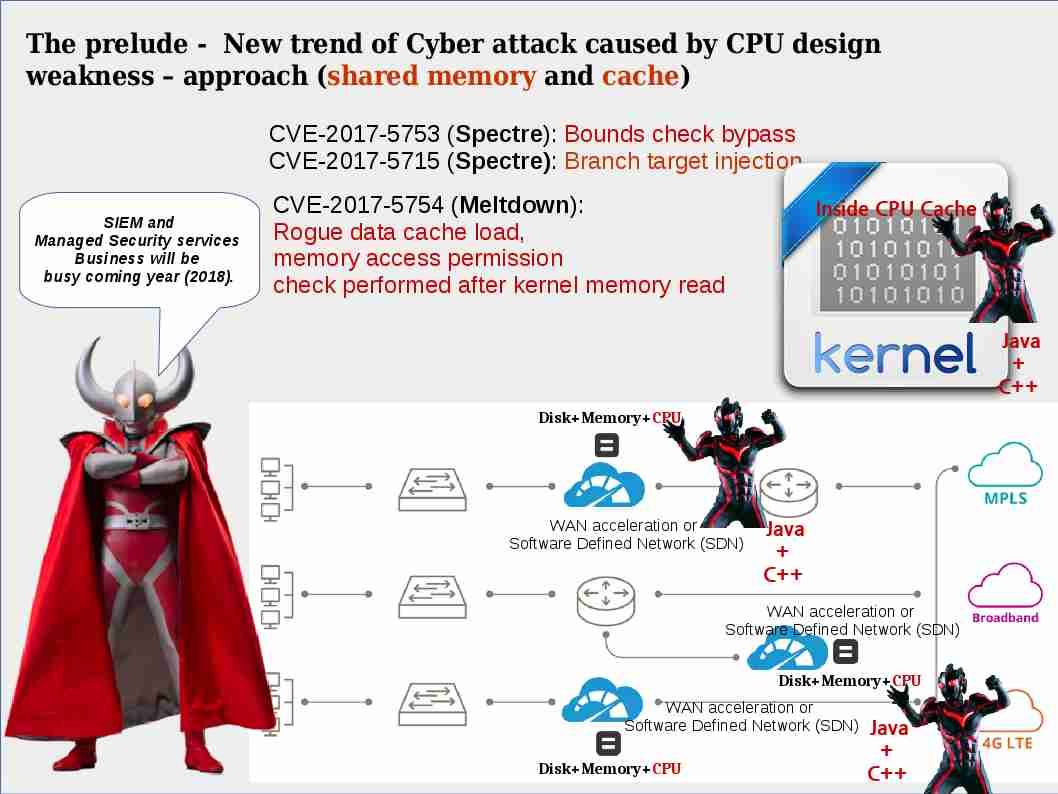 An urgent alert announced by US Homeland security urge computer user stay alerting of CPU design bug found this month. The victim firm Intel looks provides their comments that this know issue not encountered on their product only. As a matter of fact, this is true the side channel attack on mobile devices was happened early this year (reference url):
Tragedy – Android bugs, should we wait or we should take pre-emptive action?
I speculated that WAN acceleration solution vendor and Software defined network will be the next of the victims but now they are keep silent. Perhaps headline news article comment that no know cyber attacks deployed similar definition of theory utilization in past. But I'm in doubt? We all imagine that this is a nightmare. But a potential business opportunities are coming soon. From high level point of view, perhaps such CPU design limitation of cyber attack given by end-point. A tremendous business to enhance government and enterprise firm  endpoint especially mobile devices management in preventive and detective control. The managed security services and SIEM to enhance detective control. The truth is that this is the business opportunities. Below details of the url is the new announcement by Amazon.
https://aws.amazon.com/security/security-bulletins/AWS-2018-013/