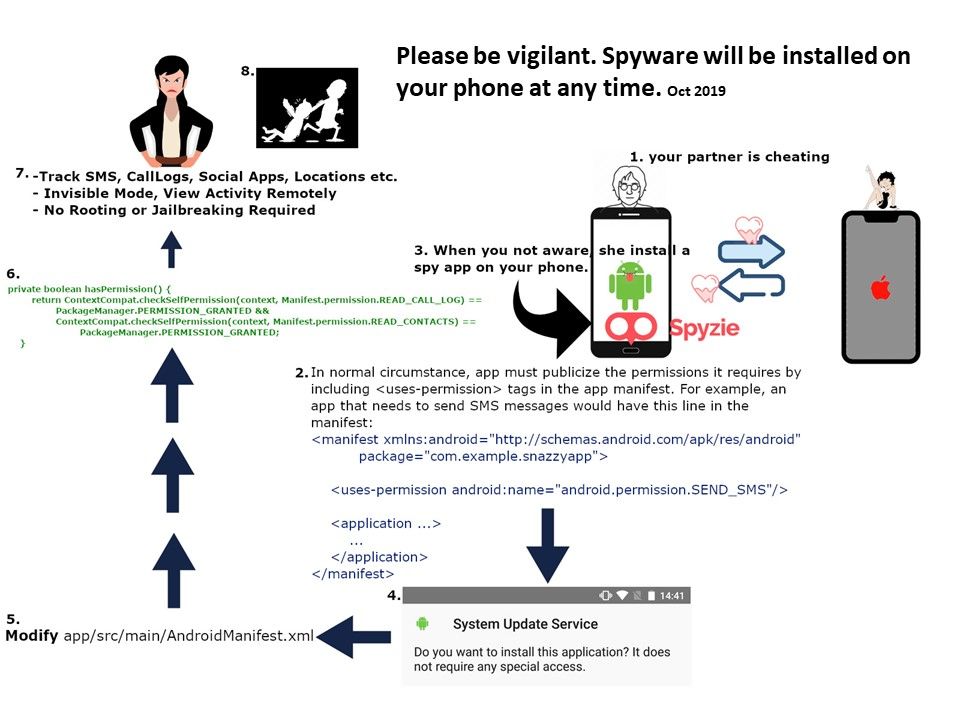 Preface: Since the spyware runs in a stealth mode, it will let you track the device without being detected.
Background: Patroit Act empower law enforcement agency or related department can legally monitor the movements of suspect especially Terrorism. And therefore law enforcement agency will be used spyware monitor what' the target movement. As time goes by, quite a lot of software vendors do a transformation of mobile phone monitoring tool (spyware) to consumer product. Flexispy and Spyzie are popular in the market. You can purchase this product though vendor web portal. The slogan by vendor is that no rooting or jailbreaking required. It can easy to track SMS, CallLogs, Social Apps and locations.
Legal point of view: If the spyware was 'used on a case,' a detail document of report should be provided. Given the functionality of FlexiSpy, it would require a wiretap order, not just a search and seizure warrant, said attorney.
The reasons why cyber criminals want to hack your phone?
To eavesdrop on calls
To steal money
To blackmail people
So the Federal Trade Commission recommended Smartphone users who suspect an illegitimate stalking app on their device should consider their recommendations. Refer to URL for more details. https://www.consumer.ftc.gov/blog/2019/10/stalking-apps-retina-x-settles-charges