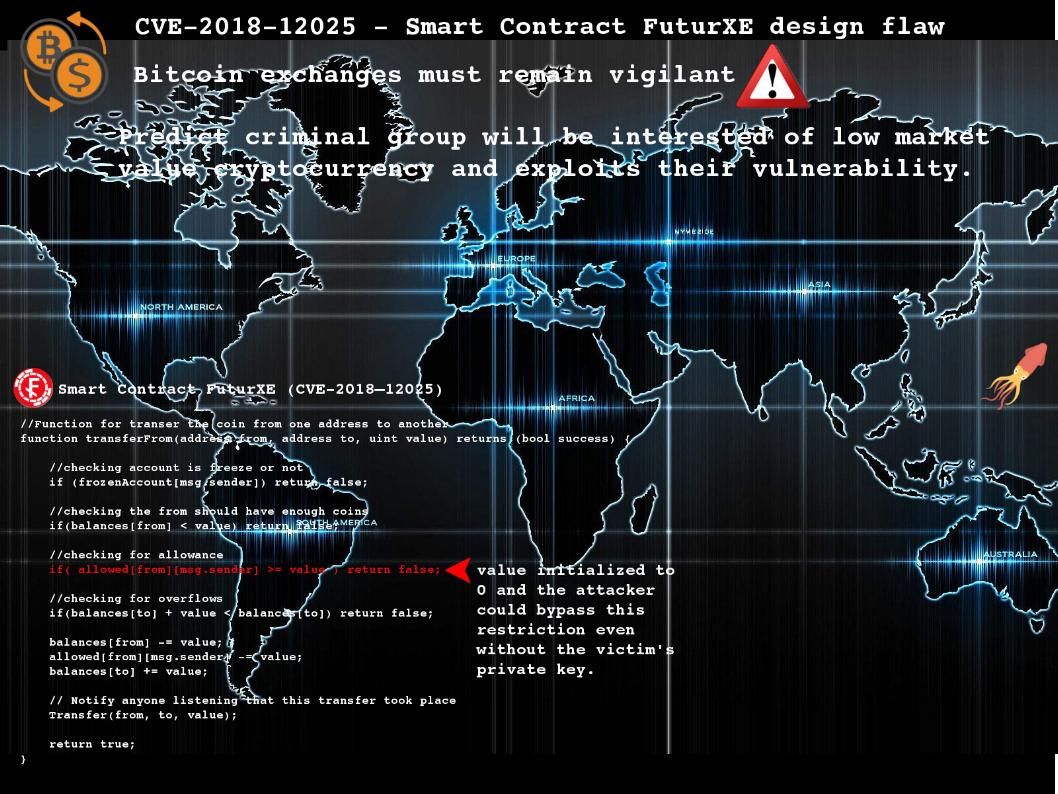 Heard that a vulnerability found on cryptocurrency (FuturXE (FXE)). The problem is that smart contact designer make a programming logic mistake. Department of Homeland Security confirm the bug this week. (CVE-2018–12025) – https://nvd.nist.gov/vuln/detail/CVE-2018-12025
The vulnerabilities and cyber attack looks never stop so far. Do you still remember virtual currency exchange Coincheck lost $400 million in NEM cryptocurrency in Jan 2018?
The hack only involved NEM, because the security breach was caused by the lack of strong security measures of Coincheck with regards to their implementation of NEM, lacking the use of mutlisignature support or a cold wallet.
It looks that criminal group will be intereted of low market value cryptocurrency. For instance, CVE-2018-10468 hacker exploits useless token combine with vulnerability steal the token. Coincheck lost $400 million in NEM but the market price of each coin is in lower value.
FutureXE market price equal to zero buy still avaiable to buy on the market. I think this type of coins will be lure criminal group interest. The fact is that this type of coins willl be exploits for money laundering. Since the coin has vulnerability occured, criminal group can hiring hacker to steal the coin and waiting for bitcoin exchanges reimburse the fund to achieve the money laundering objective.
— End —