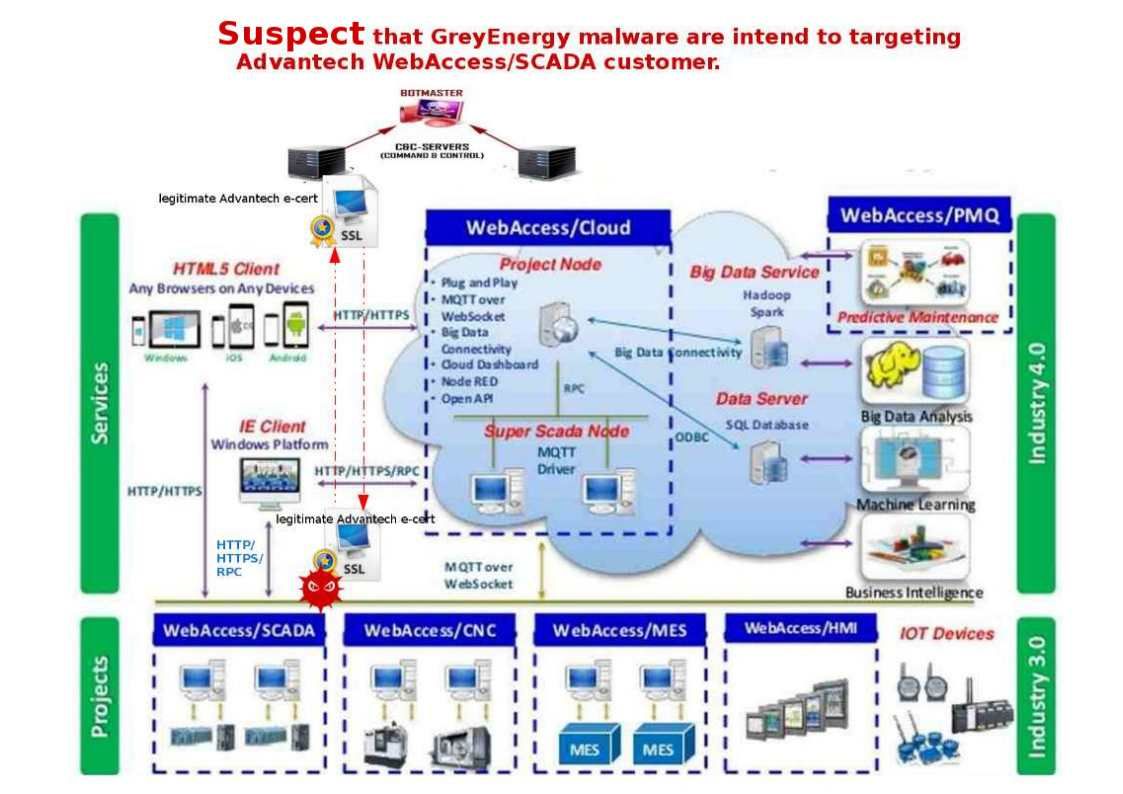 Advantech, a leader within the IPC global market. Advantech offers a comprehensive IPC product range that delivers reliability and stability for extreme environments, providing its customers with a one-stop shopping experience implementing Industry 4.0 and fulfilling their Industrial IoT needs.
IoT and SCADA are the APT (Advanced Persistent threat) targeting devices so far. Meanwhile this type of manufacturer will be lured attacker interest. Regarding to the technical details, please refer below url for reference.

https://www.eset.com/int/greyenergy-exposed/
So, It is possible to make people predict the attack may targeting Advantech customer.
Factor:
In Advantech WebAccess/SCADA versions prior to V8.2_20170817.
WebAccess/SCADA does not properly sanitize its inputs for SQL commands.
Synopsis:
Chosen with servers that have a high uptime, where reboots and patch management are rare.
In order to mislead people, threat actor will use the vendor official server cert to conducting data exfiltration.
Since malware alive and therefore C&C server is able to conduct hacker job task (exploit the SQL vulnerability).
Should you have interest to know the specifics vulnerabilities. Please refer below hyperlink for reference.