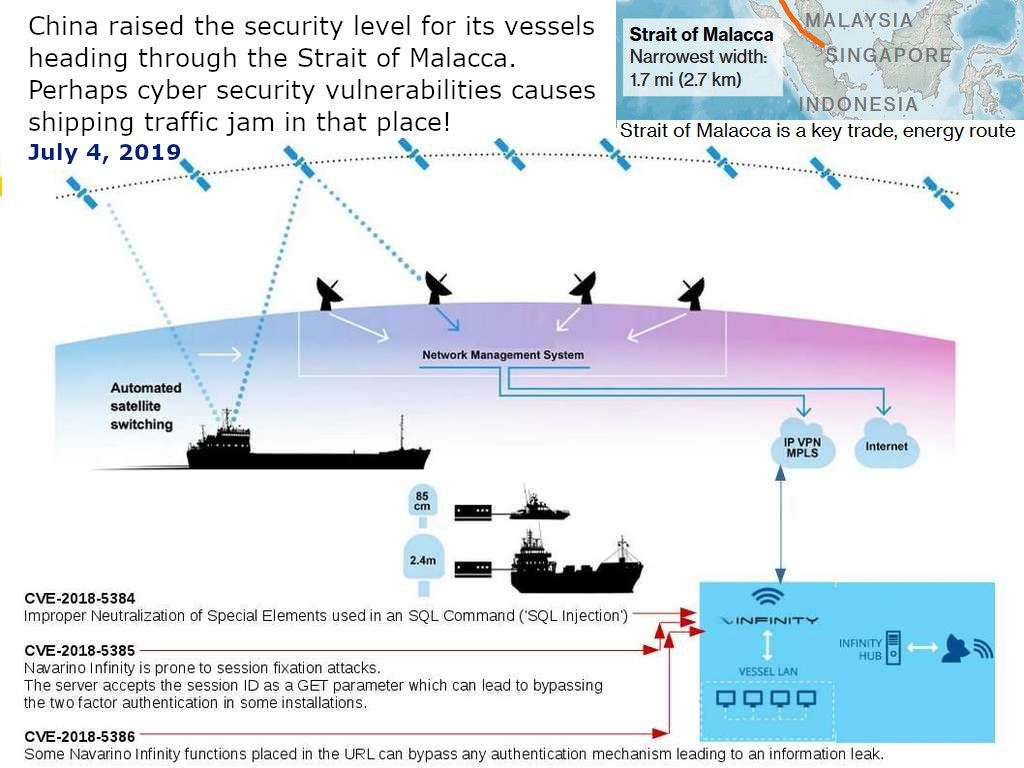 Preface: The string of attacks last month on tankers near Hormuz. It alerting to related industry and countries about bottleneck on supply chain.
Quote: The head of Indonesian Maritime Security Agency, said it's looking into the issue. And it doesn't see why China raised the alert status?
From technical point of view: As a matter of fact, it is not difficult to make trouble to world by cyber attack nowadays. For example, Ransomware or exploit the vulnerability on the computer system. As far as we know, on the tankers side, it install GPS and management system. Those systems are the Windows or Linux OS base of machines. If you are belongs to marine industry especially shipping company, see whether you are require to re-cofirm the patch level of your maritime bandwidth management system. Do not let those vulnerabilities causes shipping traffic jam. For more details, please see below url for reference.
Perhaps not merely the specified vulnerability. Should you interested if the Headline news. Please refer below:
https://www.bloomberg.com/news/articles/2019-07-03/china-raises-warning-for-shipping-in-malacca-strait-people-say
Status update on 8th July 2019: U.S. Coast Guard recommendation: the maritime community can help strengthen their defenses by implementing the following basic cybersecurity measures:
Implement network segmentation.
Create network profiles for each employee, require unique login credentials, and limit privileges to only those necessary.
Be wary of external media.
Install anti-virus software.
Keep software updated.