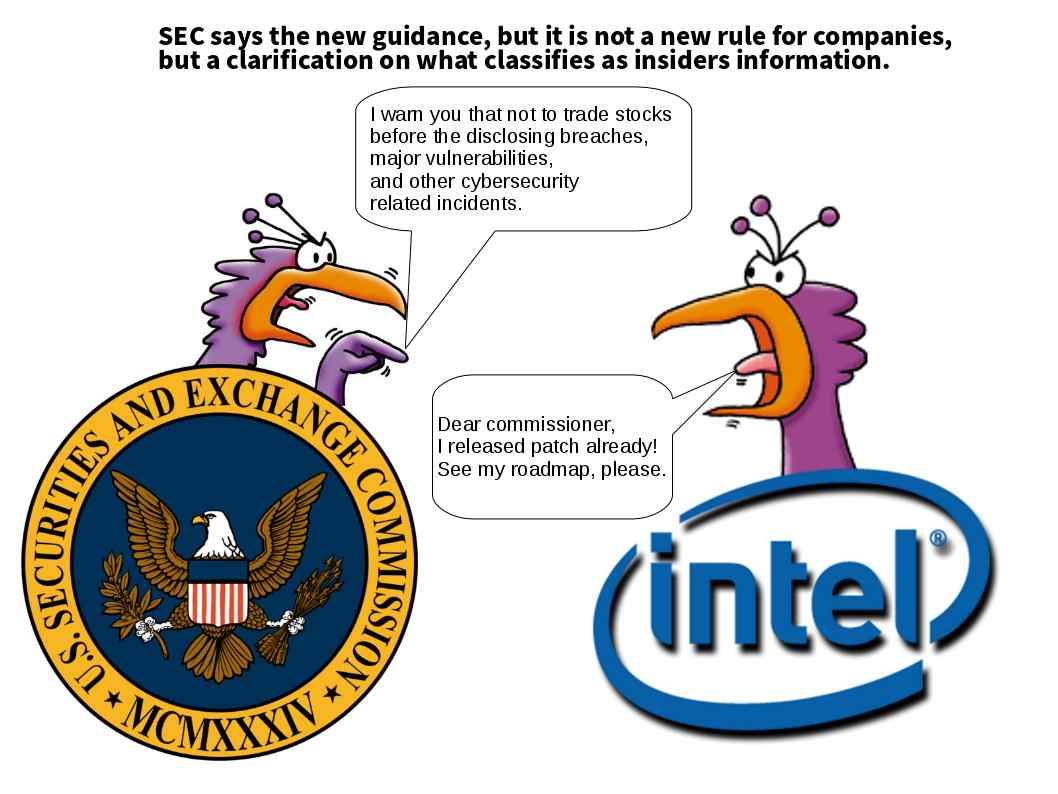 Big country versus Big discussion:
The US Securities and Exchange Commission (SEC) released a statement urge high-ranking executives not to trade stocks before the disclosing breaches, major vulnerabilities, and other cybersecurity related incidents.
New guidance – https://www.sec.gov/rules/interp/2018/33-10459.pdf

Meanwhile Intel release guidance this week (details of availability and schedule for microcode update). For more details, please see below url for reference.
https://newsroom.intel.com/wp-content/uploads/sites/11/2018/02/microcode-update-guidance.pdf
It is a funny cyber and economic world!