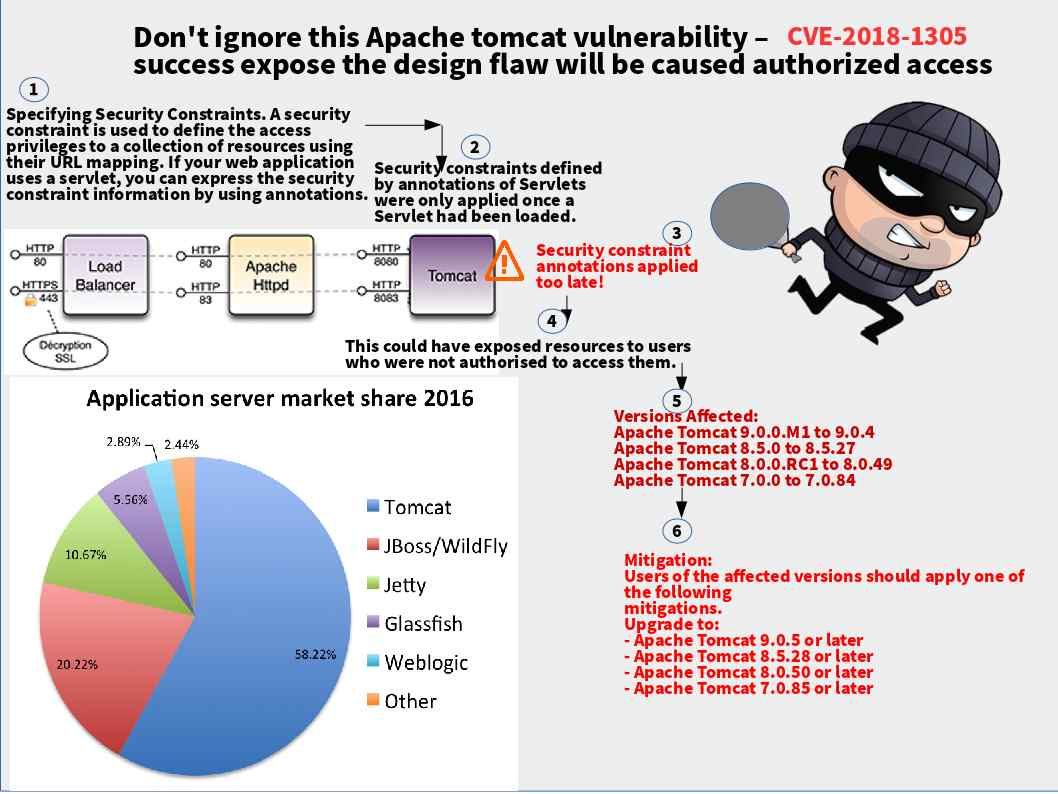 Apache and Tomcat server usage covered more than 60% in cyberworld. A common practice is that Apache server hold the static page or it is a front end (Reversed Proxy function). Tomcat server trend to become a major server component. So all your java application, configure and DB service ID will be located in this place.
This week a vulnerability found on Tomcat. The successful expose the design flaw causes exposed resources to users who were not authorised to access them. Folks, do not ignore this vulnerability. stay alert!
Should you have interest of this news. Please refer below url for reference.