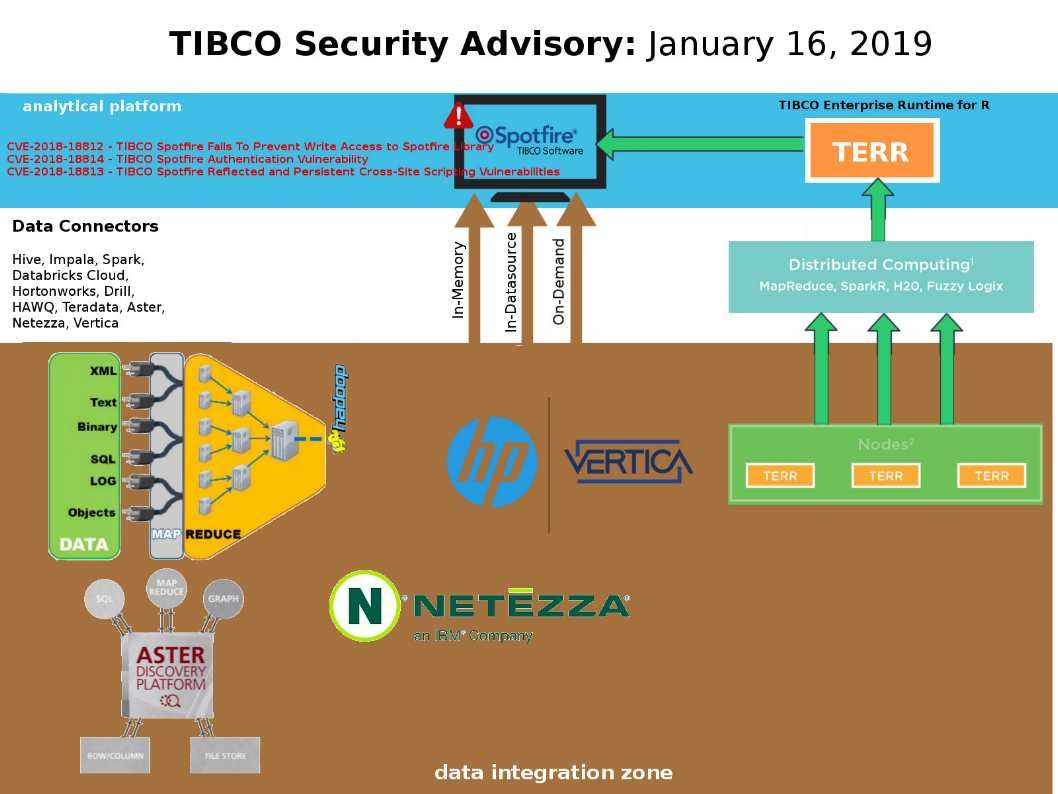 Preface: Tycoon wants to invest in a football team. He wants to know which is the good team, how many matches they won in years, the revenue they generate,..etc. Believe that analyzing data solution (TIBCO Spotfire ) can help.
TIBCO Spotfire technology Synopsis:
Data virtualization time-to-solution is 5‒10X faster than traditional data warehousing and ETL.You can extend TIBCO Spotfire yourself using TIBCO Spotfire's publicly published APIs, download extensions from the TIBCO component exchange.
Vulnerabilities found this month (16th Jan 2019)!
TIBCO Spotfire Authentication Vulnerability – https://www.tibco.com/support/advisories/2019/01/tibco-security-advisory-january-16-2019-tibco-spotfire-2018-18814
TIBCO Spotfire Fails To Prevent Write Access to Spotfire Library – https://www.tibco.com/support/advisories/2019/01/tibco-security-advisory-january-16-2019-tibco-spotfire-2018-18812
TIBCO Spotfire Reflected and Persistent Cross-Site Scripting Vulnerabilities – https://www.tibco.com/support/advisories/2019/01/tibco-security-advisory-january-16-2019-tibco-spotfire-2018-18813