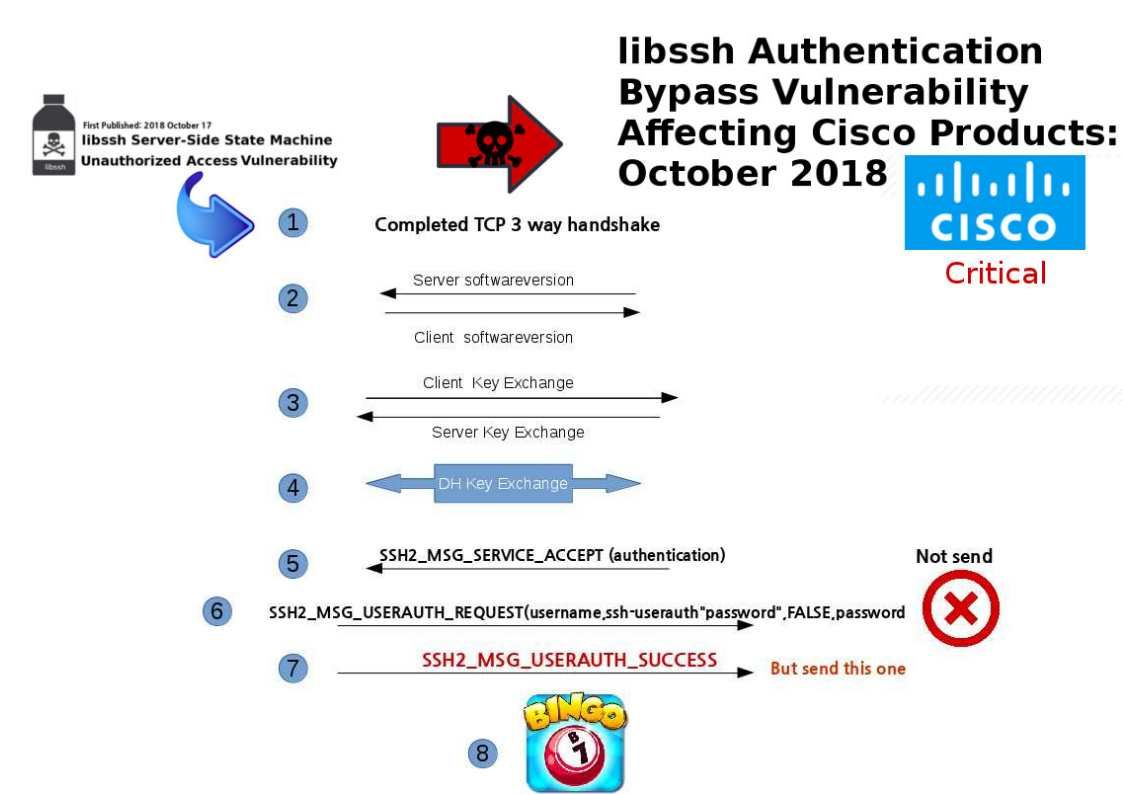 Background:
Libssh is a library written in C implementing the SSH protocol. It can be used to implement client and server applications.
Vulnerability found on 17th Oct 2018:
The technical details are as follows, please refer to the URL:
https://tools.cisco.com/security/center/content/CiscoSecurityAdvisory/cisco-sa-20181019-libssh
In addition, another important vulnerability announced this week is for your consideration.
https://tools.cisco.com/security/center/content/CiscoSecurityAdvisory/cisco-sa-20180502-prime-upload
Reference: Libssh Server-Side State Machine Unauthorized Access Vulnerability – 17thOct2018
Libssh Server-Side State Machine Unauthorized Access Vulnerability – 17thOct2018