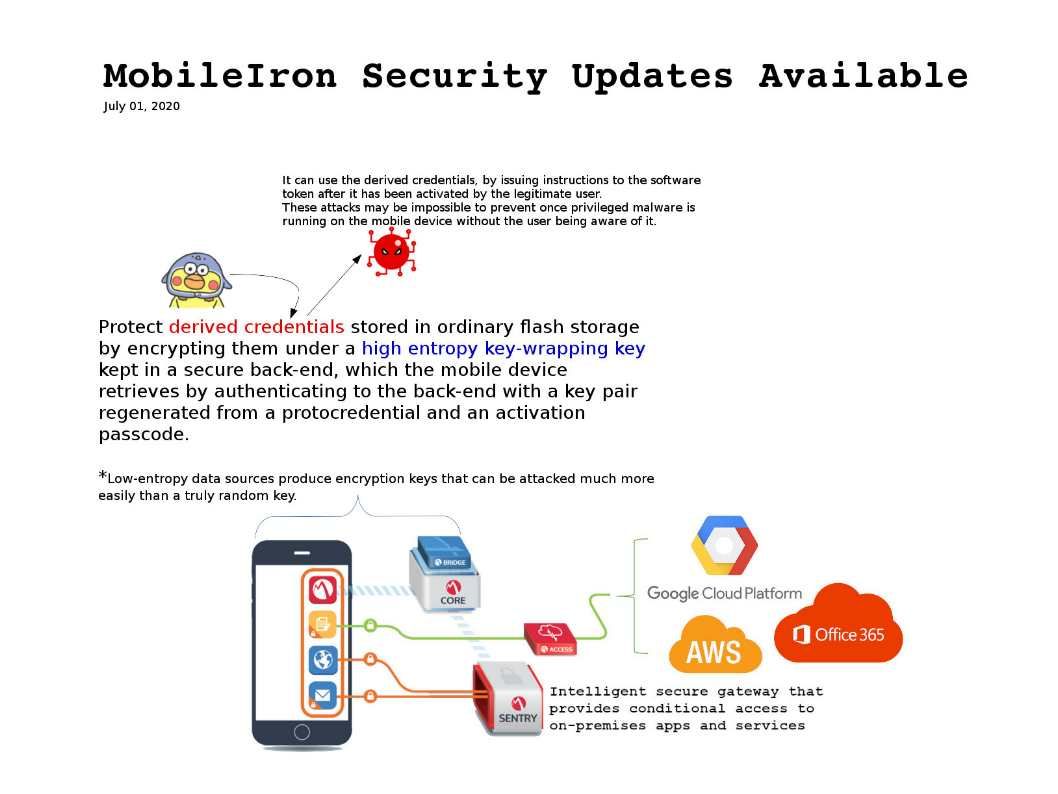 Preface: Mobile has 50.13%, Desktop has 47.06% – June 2019 – June 2020
Background: MobileIron helps you simplify the configuration of enterprise settings including email, Wi-Fi, and VPN and more. Meanwhile, MobileIron provides unified endpoint and enterprise mobility management (EMM) for mobile devices.
Vulnerabilities details: Please refer to url https://www.mobileiron.com/en/blog/mobileiron-security-updates-available
Comment: The official announcement did not provide a reason for the vulnerability. We can use assumption to understand the popular cyber attack techniques. Apart from scenario displayed on attached diagram. The attacker can exploit malware to do the attack. For instance, attacker can implant malware to the endpoint by phishing attack. It can read the plaintext derived credentials from the flash storage after the software token has been activated, and transmit them to the adversary responsible for the malware, who can then use them at will on a different machine.