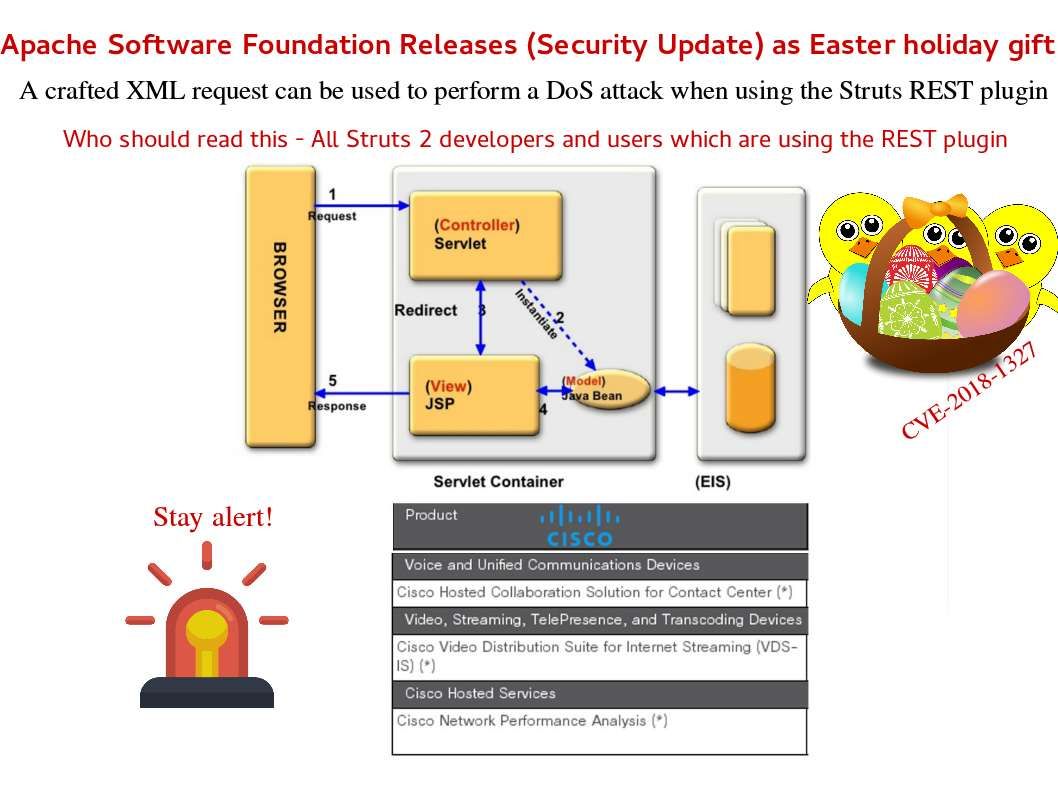 Vulnerability when will it stop, this is our holiday! The Apache Software Foundation has released a security update to address a vulnerability in Struts 2. The problem was that a DoS attack is possible when using XStream handler with the Struts REST plugin. As far as I know, Cisco integrate Struts 2 in their product design. Since without status update by Cisco in regards to this vulnerabilities. So, stay tuned!
You can find the official technical details below:
https://cwiki.apache.org/confluence/display/WW/S2-056
This vulnerability so call Easter holiday vulnerability.