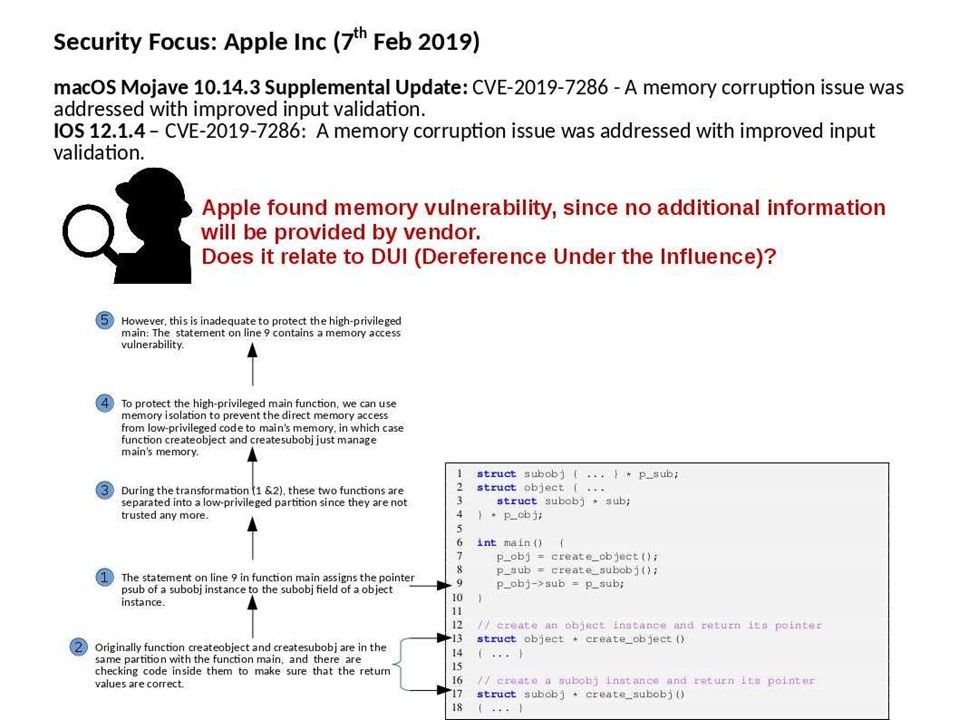 Preface: Apple found memory vulnerability, since no additional information will be provided by vendor.
Does it relate to DUI (Dereference Under the Influence)?
What is DUI?
Attackers use the DUI vulnerability as a memory access service to mount attacks. Their aim to influence memory operations of isolated components through inputs to their public interface.
Apple Releases Multiple Security Updates:
Original release date: February 07, 2019
About the security content of iOS 12.1.4 – https://support.apple.com/en-us/HT209520
About the security content of macOS Mojave 10.14.3 Supplemental – Update – https://support.apple.com/en-us/HT209521