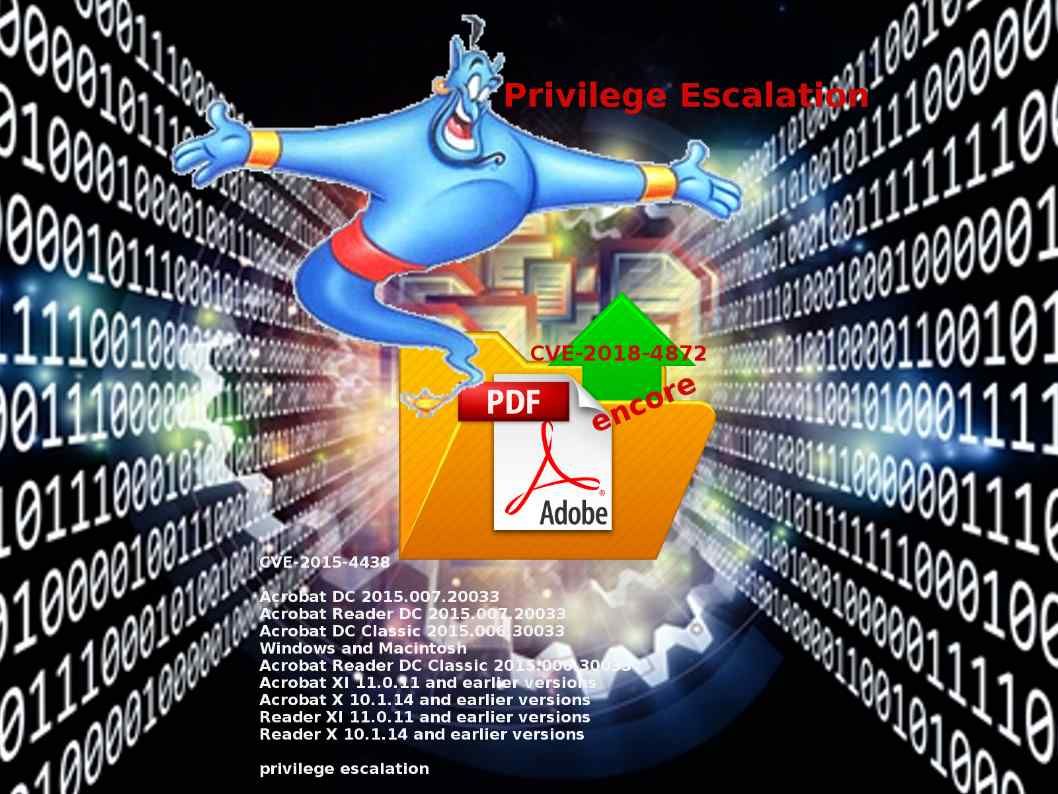 When I was young, I watch the ali baba movie a unforgettable mystery slogan. Yes, it is open sesame. A magic master come out. Perhaps my life journey told me that this is not true. We now living in electronic world. Open electronic file daily like habit forming sequence. It looks that my dream come true today. A PDF document embedded with Privilege Escalation function valid in Adobe reader. But I did not said open sesame slogan!
The similar type of Privilege Escalation vulnerability occurred in 2015 (CVE-2015-4438). The privilege escalation vulnerability repeat this week. IT guy, Life is not easy!
Synopsis:
A privilege escalation vulnerability has been reported in Adobe Acrobat and Reader. The vulnerability is due to an error in Adobe Acrobat or Reader while parsing a specially crafted PDF file. A remote attacker can exploit this issue by enticing a victim to open a specially crafted PDF file.
Below url is the official announcement provides by Adobe.
https://helpx.adobe.com/security/products/acrobat/apsb18-02.html