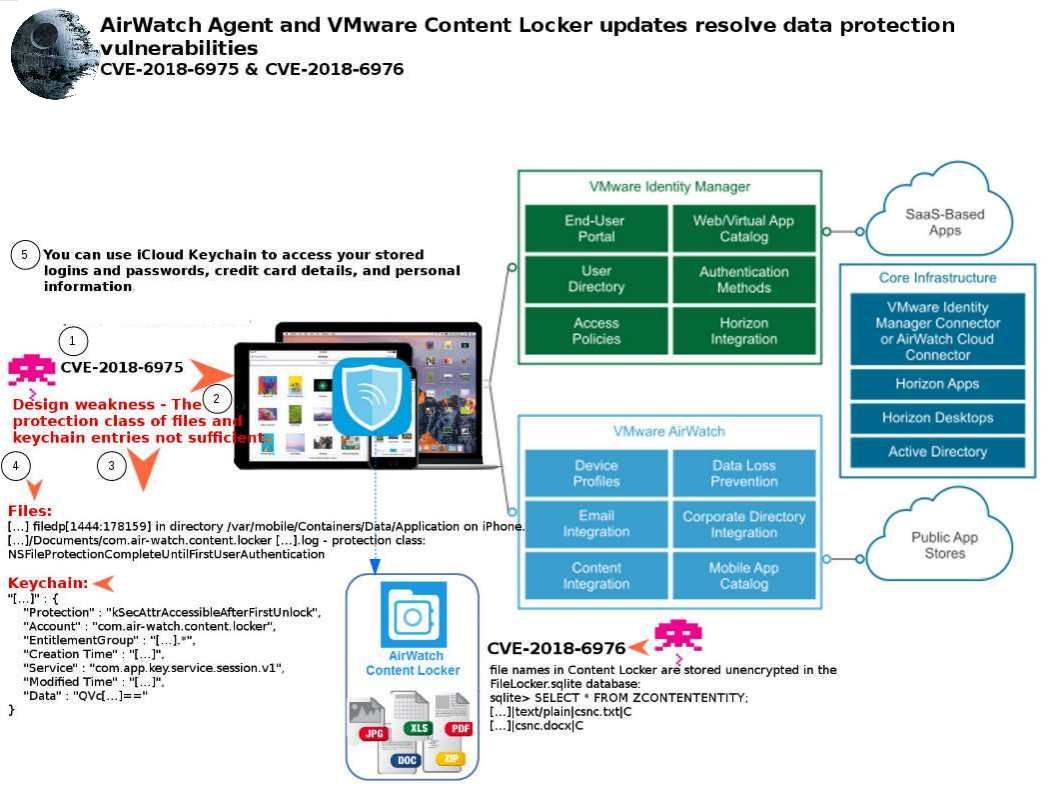 The development of the cyber security mechanism involves preventive and corrective control. Security experts alert IT world that a unforseen cyber security loophole will be occurs when the poplarity of smartphone growth. Perhaps mobile device management (MDM) establish a way to rescue the enterprise firm business operation in demand of the usage of mobile phone devices.
Stephan Sekula from compass-security found design weakness on Airwatch Agent and VMware Content Locker. The problem is that it shown an Insufficient data protection feature of Airwatch agent and VMware content locker.
In vendor point of view, they beleive that the severity of such vulnerabilities in low risk. However we fully understand the following statement: You can use iCloud Keychain to access your stored logins and passwords, credit card details, and personal information. So, what do you think?
Airwatch and VMware official announcement shown as below:
https://www.vmware.com/security/advisories/VMSA-2018-0023.html