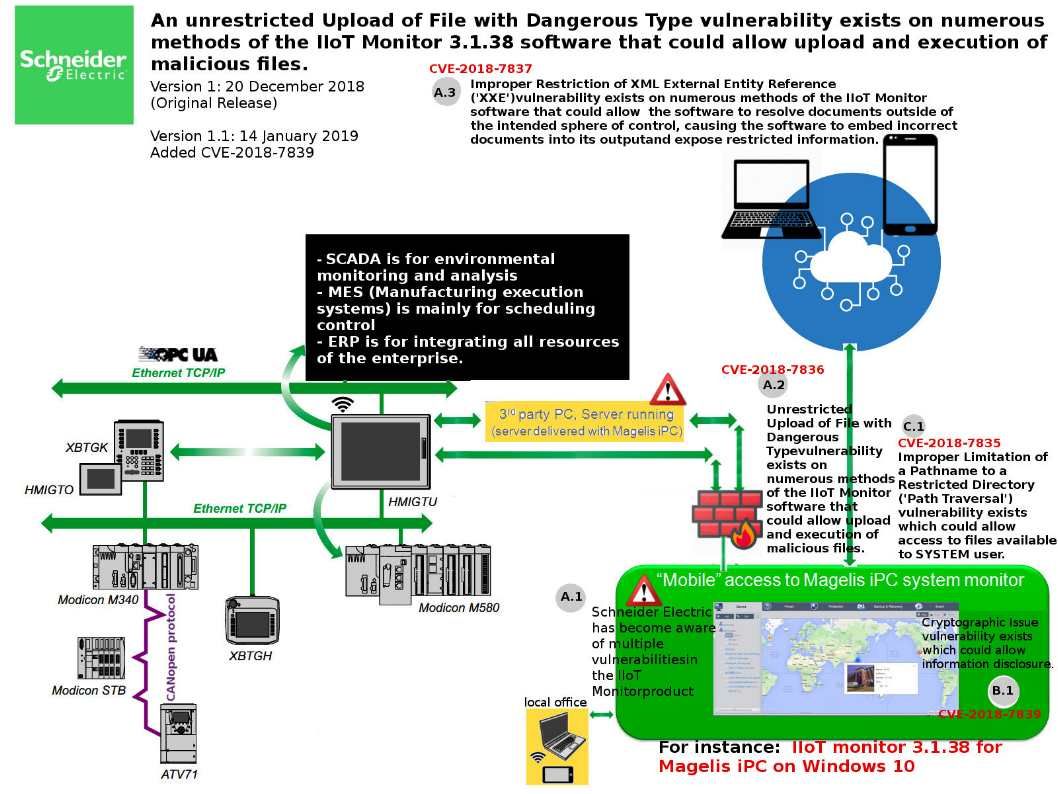 Preface: Maybe this is a trend! If we are going to the next generation world (IoT 4.0). At the same time, the APT Group is also sniffing the cybersecurity loopholes in that place!
Technical background: In business world we understand the function of broker. A similar situation in computer world, we so called gateway vs middle-ware are equivalence to broker. The modern computer world involves multi vendor and multi-environment and therefore we can't lack of broker. As a result this area become critical.
Security focus – Schneider Electric IIoT Monitor 3.1.38 vulnerabilities (see below).
Remark: The key component of IIoT monitor 3.1.38 is equivalent Magelis iPC ( IIoT monitor 3.1.38 for Magelis iPC on Windows 10 ).
https://download.schneider-electric.com/files?p_enDocType=Technical+leaflet&p_File_Name=SEVD-2018-354-03-IIoT+Monitor+Security+Notification+-+V1.1.pdf&p_Doc_Ref=SEVD-2018-354-03
Comment: Perhaps these vulnerabilities announce to public on Dec 2018. But I believe that more hidden vulnerabilities will be dig out in future. Stay tuned! Happy Lunar New Year.