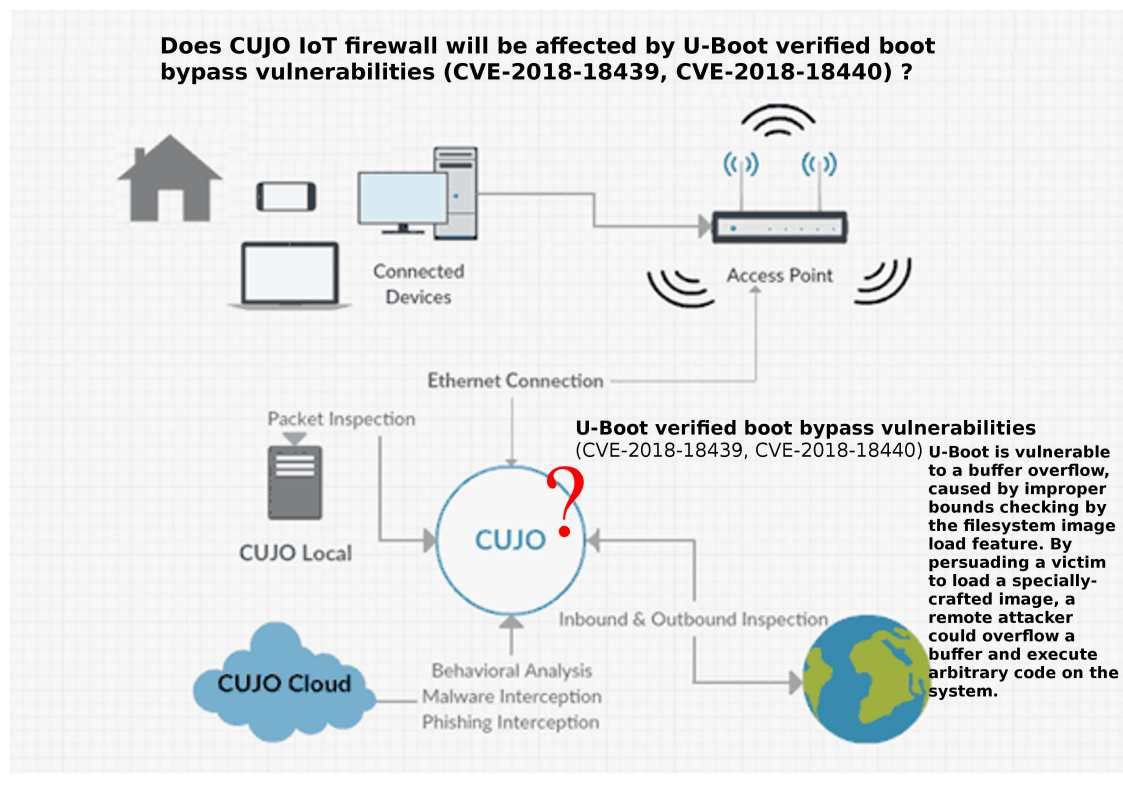 Preface:
CUJO is the most adorable home firewall on the Market. Meanwhile if a threat is detected, CUJO smart firewall will tell the cloud what it has blocked so you can receive a notification on your mobile app to confirm it.
Technical background:
Cujo product working with U-boot.
U-Boot is the bootloader. Meanwhile, it provides the basic infrastructure to bring up a board to a point where it can load a linux kernel and start booting the operating system.
Synopsis:
Vulnerabilities found on U-Boot (CVE-2018-18439, CVE-2018-18440)
CVE-2018-18439: U-Boot filesystem image load buffer overflow
CVE-2018-18440: U-Boot insufficient boundary checks in filesystem image load
Observation: No technical information provided by Vendor (CUJO AI) in the moment. We keep our eye open whether a remedy will be issued by vendor soon.