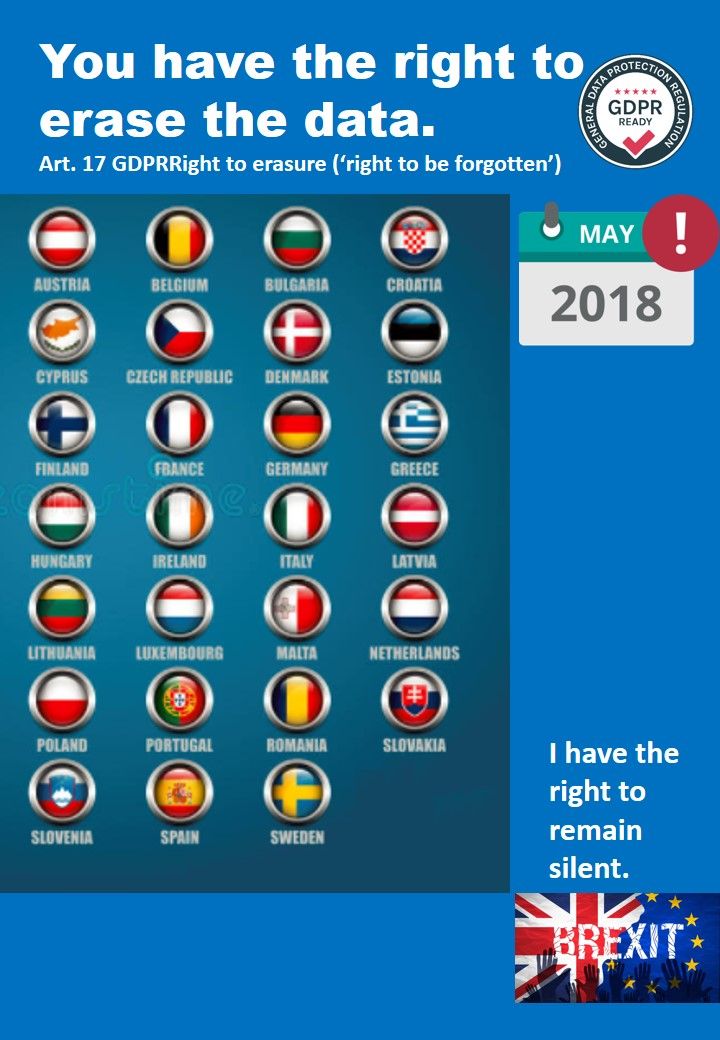 In effective of data protection policy on 28th May 2018. EU member countries mandatory to compliance data protection policy. It is a good news to avoid personal data misuse somewhere. Such benefits applies to all member countries citizen. Following ground of interpretation you are allow to execute following actions. For instance:
The personal data are no longer necessary in relation to the purposes for which they were collected or otherwise processed.
But following criteria shall not apply to the extent that processing is necessary: For compliance with a legal obligation which requires processing by Union or Member State law to which the controller is subject or for the performance of a task carried out in the public interest or in the exercise of official authority vested in the controller.
Actually there are more. For more details, please refer to
Enjoy!