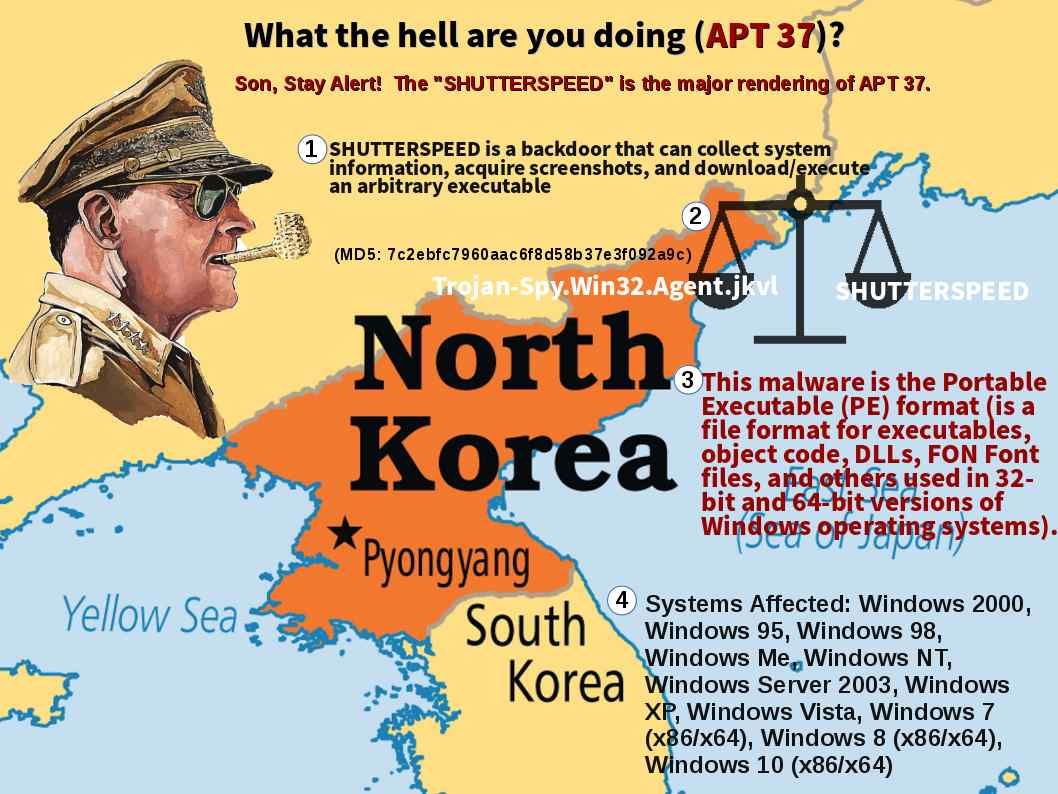 A cyber security company (FireEye) so bold to accuse a country. As a matter of fact the APT threat actor make a mistake. It inadvertently show their location. Regarding to the details provided by FireEye. The APT 37 develop total 10 different types of malware to satisfy their goal. Regarding to my observation. I would suggest that staying alert to a backdoor function malware. His nickname is SHUTTERSPEED. The overall specification equivalent to a Trojan spyware. It so called Trojan-Spy.Win32.Agent.jkvl.
Since this spyware is not a new design and therefore window defender and antivirus have capability to kill it. However a multiple types of malware attack might have opportunities let this trojan implant to workstation.
Should you have interest to understand their full picture of attack for APT 37. Please refer below url for reference.
https://www2.fireeye.com/rs/848-DID-242/images/rpt_APT37.pdf