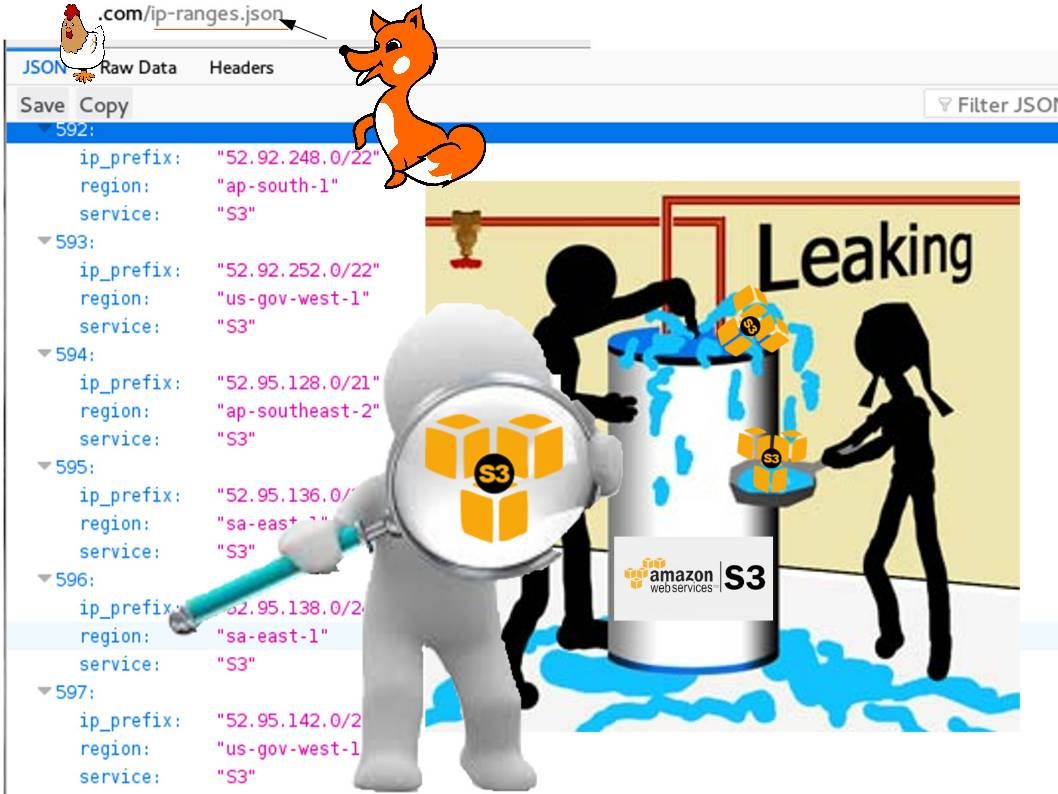 CNN interview a research Friday (17th Nov 2017) in discussion of US government Pentagon exposed huge amounts of web-monitoring data in a security failure which given by Amazon S3 buckets. I was wondering the similar data breaches not only happened in Pentagon. As far as we know ,a consulting firm found data breach few month ago on S3 bucket. But the scalability of Amazon Cloud are huge. How does bad guy or people who carry with interest find out the details? It looks that the culprit is Amazon itself. A useful tool open to public so called (ip-ranges.json). You relies on this tool can locate the IP address range of Amazon S3 bucket. Since IP address and service package expose to public. It such away increasing the attack surface. Should you have interest of CNN news. Please refer to below url for reference. Reminded that CNN did not provide those json script.Maybe you dig out the hints of my picture.
http://money.cnn.com/2017/11/17/technology/centcom-data-exposed/index.html
Oct 2017 – Accenture Latest Company To Leave Critical Data Exposed On Amazon Web Services Server(see below url):
http://www.crn.com/news/security/300093646/accenture-latest-company-to-leave-critical-data-exposed-on-amazon-web-services-server.htm
Updated on November 28, 2017 – Top Secret NSA and Army Data Leaked Online:
https://www.upguard.com/breaches/cloud-leak-inscom
1st Dec 2017 – Over 100GB of Secret Consumer Credit Data Leaked Online. Claimed that misconfigured Amazon Web Services (AWS) S3 cloud storage bucket.
https://www.infosecurity-magazine.com/news/100gb-secret-consumer-credit-data/?es_p=5544850