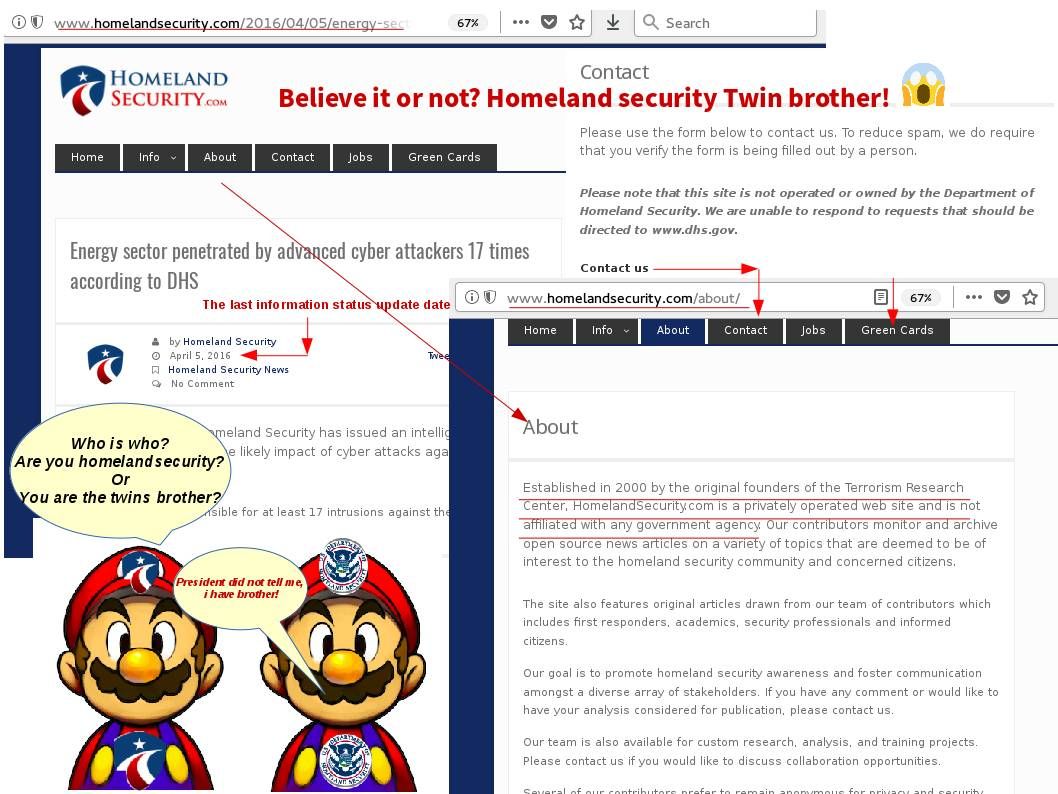 Chinese people mantra, your face may similar to other people. This theory also apply to everything. I agree and believe the US government homeland security web site are unique. Believe it or not , the web site naming convention and contents looks similar to homeland security. However the web site not protected by Akamai network . They do not belongs to US government. To be honest, it make you confused! URL shown as below:

http://www.homelandsecurity.com
The picture diagram can provides the details to you for reference.