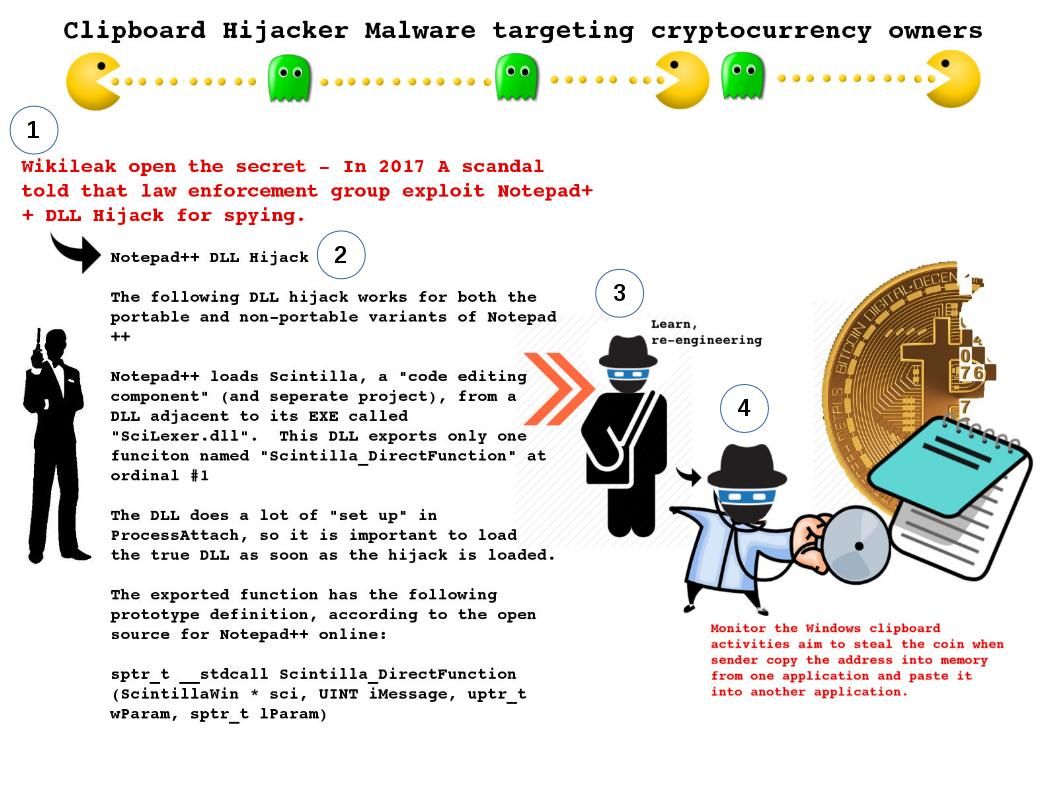 As far as we know, Notepad++ has been updated to version 7.3.3. It aim to remediate a vulnerability on notepad. Such vulnerability exploit by law enforcement to do the survillance. The specifics annoucement released by WikiLweaks on 2017 so called Vault 7.
Wanna Cry Ransomware technology re-emngineering of Microsoft SMB weakness and jepodizing the world. It wreak havoc in cyber security world in 1st quarter in 2018.
Cryptocurrency technology proud of their design concept and technology and claimed that it can reduced the cyber attack in fundemental concept. The reality is that the total no of data breaches or money losts not less than traditional technology architecture. What's the root causes let distrbuted technogy demote their cyber security in scanario today.
Per observation, cryptocurrency system limitation occurs in endpoint devices in frequent. From technical point of view, the zero day of attack is hard to avoid in personal computer user end point devices( mobile phone, notebook and desktop). A hints as usual inform cryptocurrency owner stayed alert. As a matter of fact, nowadays antivirus can keep secure of your system. Please make sure your virus signature is up to date.
2.3 Million Cryptocurrency Addresses Monitored by Clipboard Hijacking Malware headline news (see below):
https://www.blockchainnews.buzz/2018/07/01/2-3-million-cryptocurrency-addresses-monitored-by-clipboard-hijacking-malware/