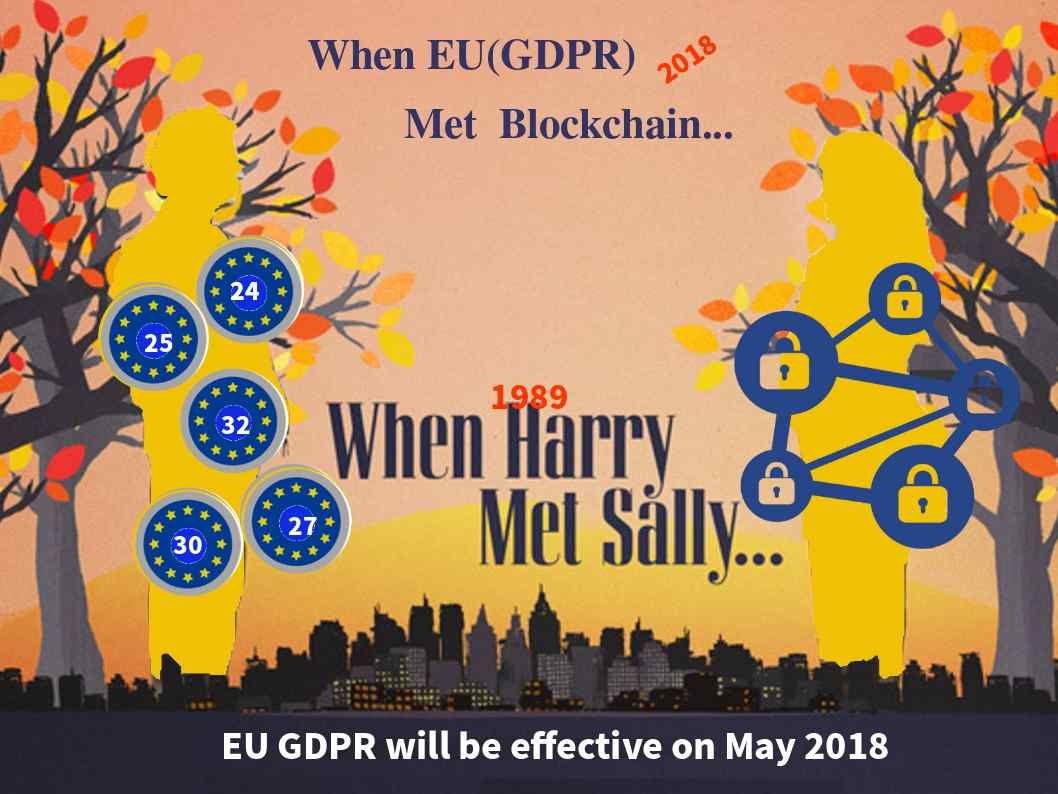 Preface:
The movie title – when harry met Sally romantic. It is a comedy film written by Nora Ephron. It gives an idea to the world all we are interconnected with fate.
GDPR – High Level Understanding
The General Data Protection Regulation (GDPR) (Regulation (EU) 2016/679) is a regulation by which the European Parliament, the Council of the European Union and the European Commission intend to strengthen and unify data protection for all individuals within the European Union (EU).
GDPR principle
General Data Protection Regulation are, quite literally, data protection model. Details are shown as below:
Establish data privacy as a fundamental right
Clarify the responsibilities for EU data protection
Define a base line for data protection
Elaborate on the data protection principles
Increase enforcement powers
In regards to GDPR, how does blockchain technology assists?
Blockchains are secure by design.Each block typically contains a cryptographic hash of the previous block. By foundation, a blockchain is inherently resistant to modification of the data. This is exactly fulfill the GDRP mandatory requirements. Let's take a simple understanding of the requirements of data controller.
(Article 24) – be accountable, demonstrate compliance
(Article 25) – Adopt privacy by design
(Article 27) – If not in the EU, appoint a representative
(Article 28) – Take care when using 3rd parties (Processors)
(Article 30) – Keep records of processing
(Article 32) – Do security well
(Article 33) – Tell the regulator if they have a breach (72 hours)
(Article 34) – Tell Data Subjects about some breaches
(Article 35 and 36) – Do privacy impact assessments
(Article 37,38 and 39) – appoint a Data Protection Officer where specified
Let's see how blockchain technology addressing these subject matters
Perhaps reader not interested to read a whole bunch of words.An explicit view and explanation in below informative diagram.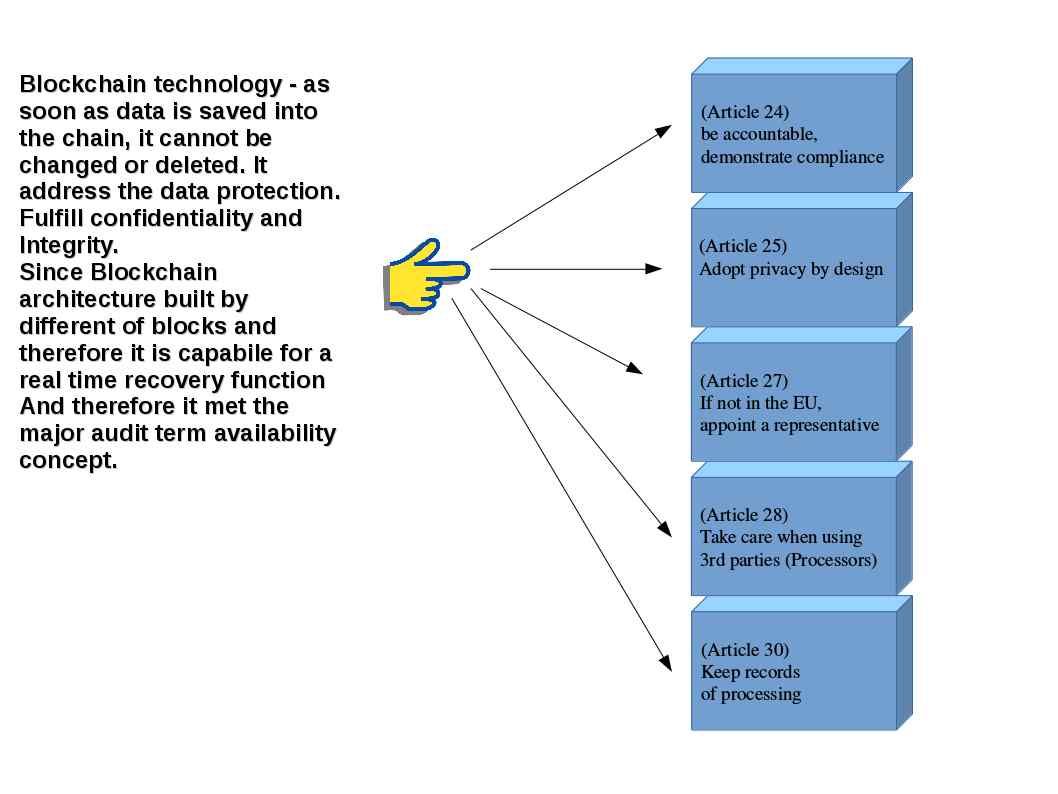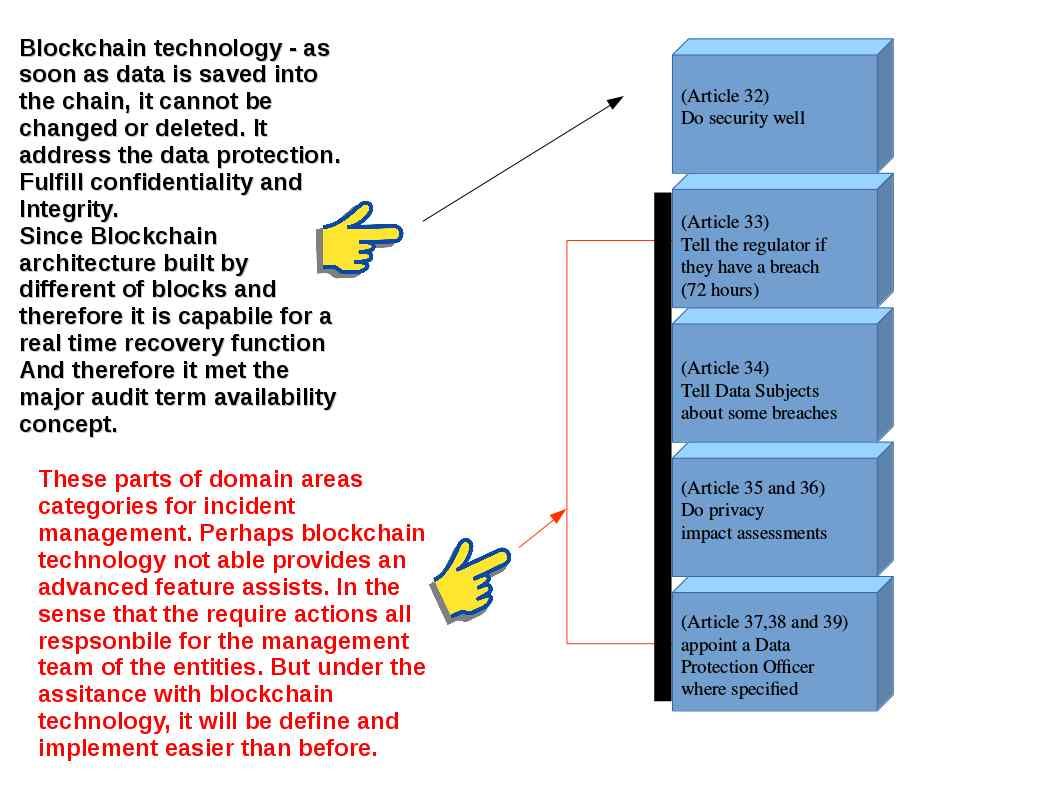 Reminder – New EU GDPR will be effective in May 2018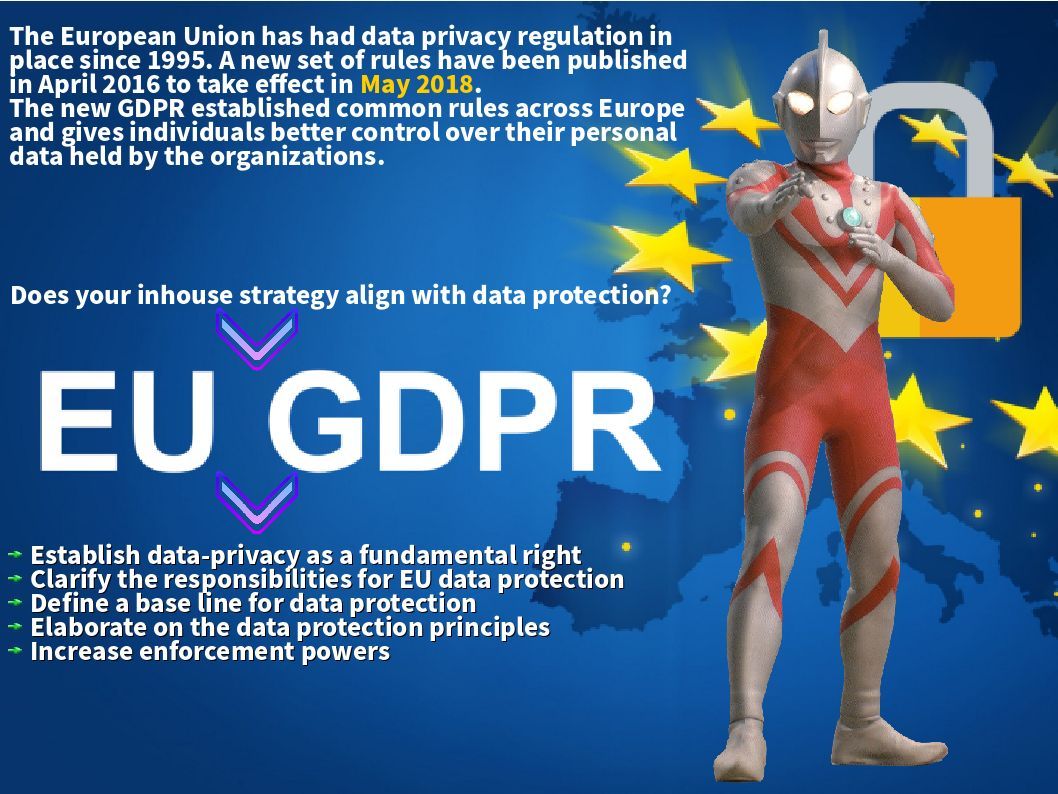 END of discussion.