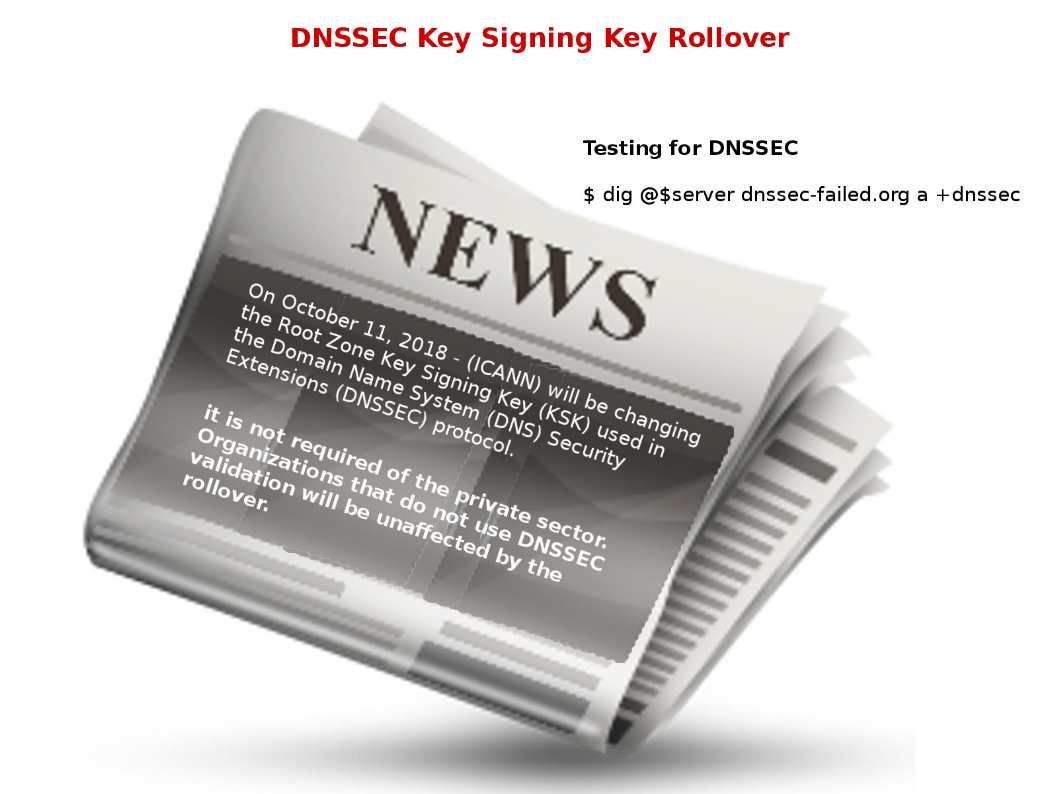 Even Though end user not affected by the DNSSEC Key Signing Key Rollover. But at least we know the internet world what is happening. For more detail, please refer below url for reference.
If run below command , result display
(dnssec-failed.org. 7200 IN 69.252.80.75).
It shown that DNSSEC is off.
$ dig @$server dnssec-failed.org a +dnssec