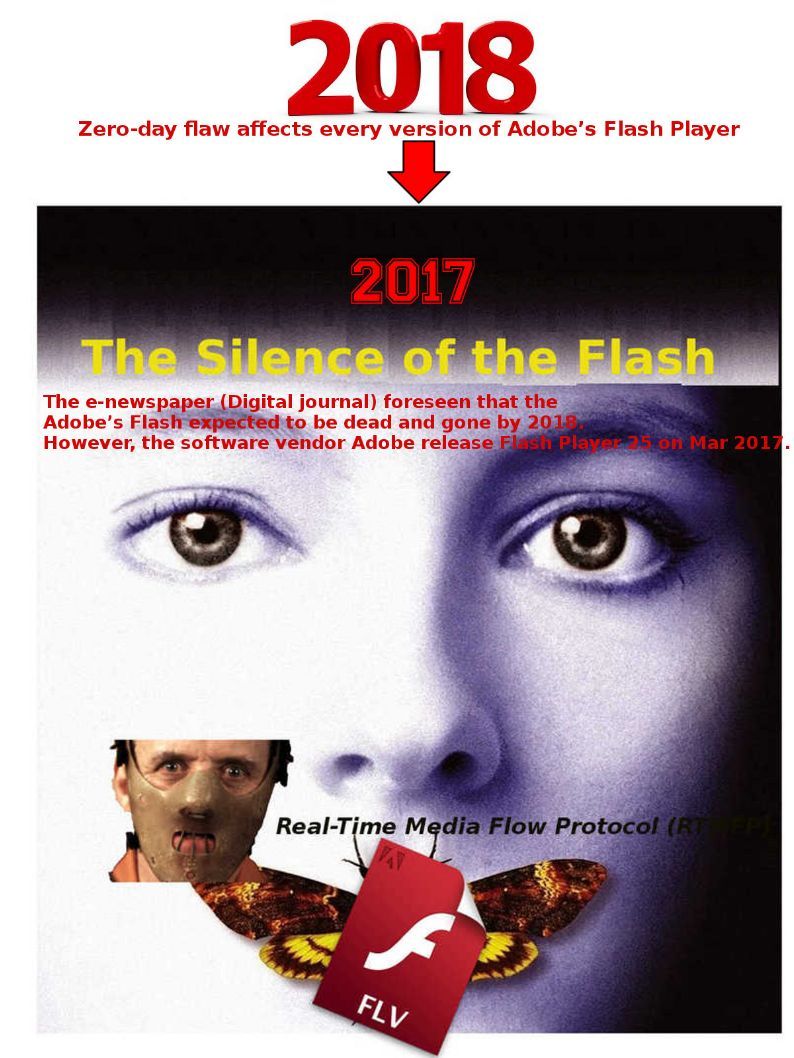 In July 2017, Adobe announced that it would end support for Flash Player in 2020, and continued to encourage the use of open HTML5 standards in place of Flash. The announcement was coordinated with Apple, Facebook,Google,Microsoft,and Mozilla. If you would like to know what is the flash vulnerability actual destructive power. Let review the suggestion by Antivirus big brother Kaspersky (Jul 2017). Kaspersky recommends disabling Flash Player, in order to stay protected. Perhaps you may not have interest to read below url. But on-line games and on-line casino still requires Adobe Flash in the moment. We all known South Korea is the leader in the gaming section. And therefore The South Korean Computer Emergency Response Team (KR-CERT) has issued a security alert warning of a zero-day vulnerability affecting Adobe's Flash Player.
CVE-2018-4878
https://www.trendmicro.com/vinfo/us/security/news/vulnerabilities-and-exploits/north-korean-hackers-allegedly-exploit-adobe-flash-player-vulnerability-cve-2018-4878-against-south-korean-targets
Be aware of RTMFP protocol
The silent of the Flash, Be aware of RTMFP protocol! He can exacerbate network attacks.
Let keep our eye open , see whether such vulnerability will be occurs this year. If this nightmare come true. A unforeseen destruction of the reputation to the company includes vendor and customer!